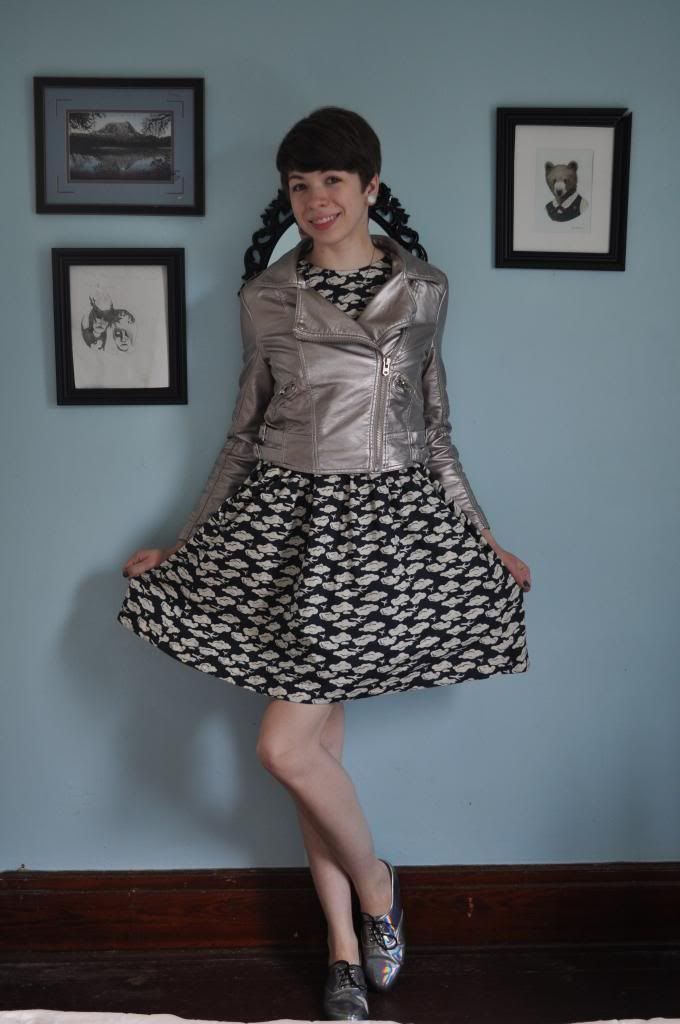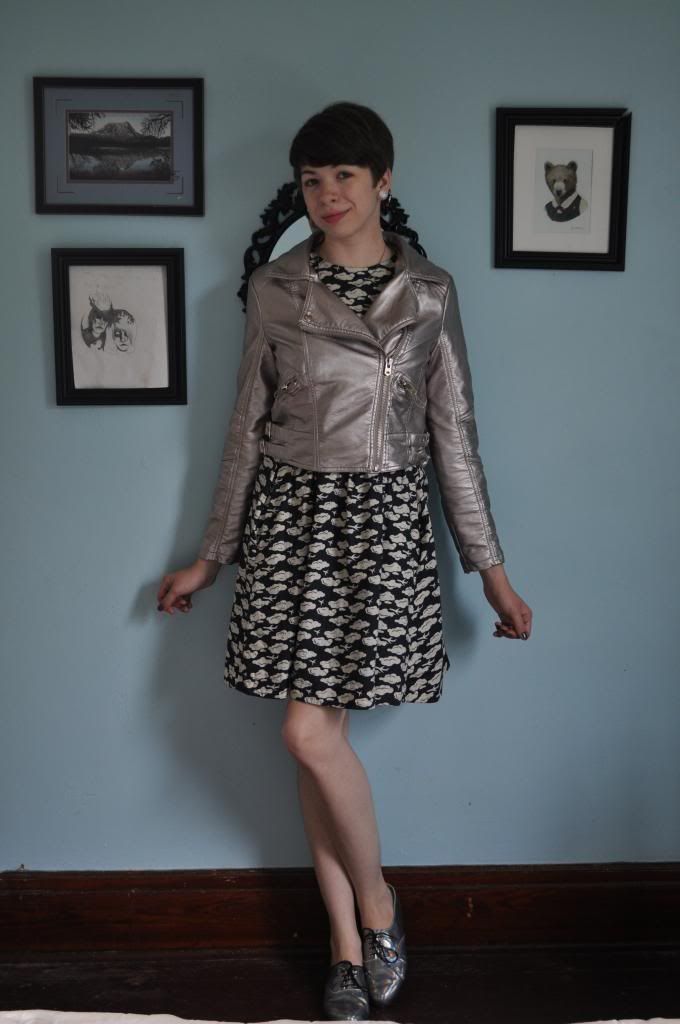 Dress - C/o Modcloth
Jacket - Forever 21
Shoes - Golden Ponies
I don't think I ever did an actual outfit post with this dress! No idea why, but here we go now. I love this dress, its so cute and classy. I'm definitely gonna wear it the next time I'm in an airport. Its casual, yet it can be dressed up real easily.
Don't get my started on that jacket or the shoes either! Oh man. I'd been eyeing that jacket for a while, but I kept talking myself out of it. Finally on a trip there with my friends Corinne and Chyanne, they talked me into it. How could I not, really.
The shoes came from a googling session after my tumblr friend Leah posted a pair of cute holographic flats she got from forever 21. I stumbled upon Golden ponies on etsy, then found their website. A day or two later, Kaylah of the Dainty Squid posted about buying a pair herself and I was sold. They're so rad! They hand make them and ship them out from Mexico. Well worth the wait. They're not ~perfect~ with minor imperfections with sizing. One is a little wider around the opening than the other, but if I just lace it tighter you can't tell. I would recommend sizing down a half size because they're a little big. Other than that I'm really happy with them! I've gotten lots of compliments already.