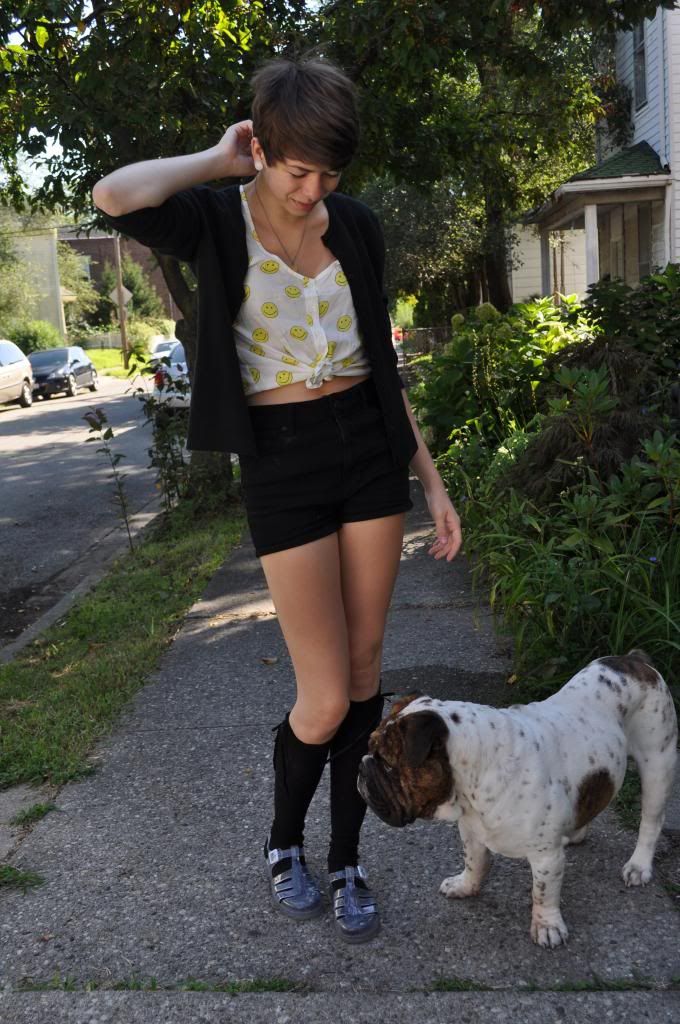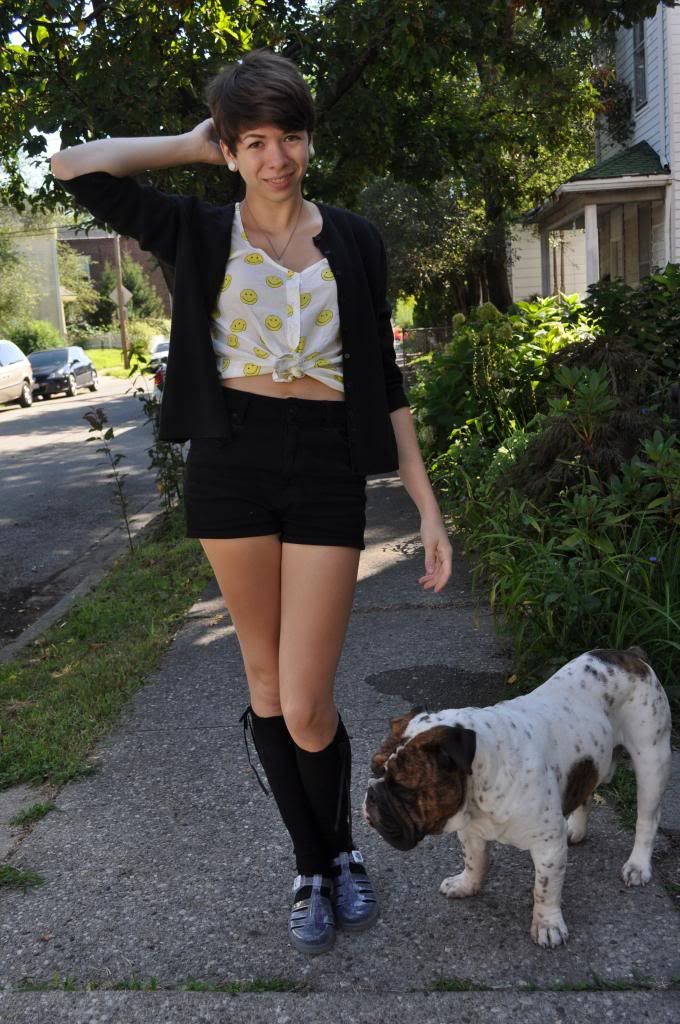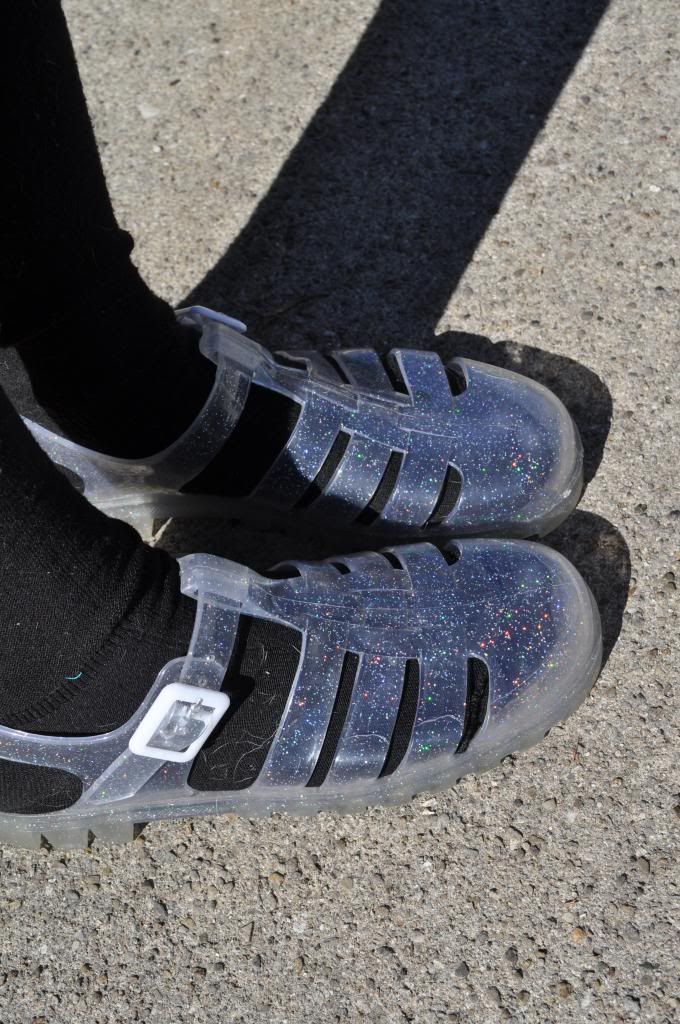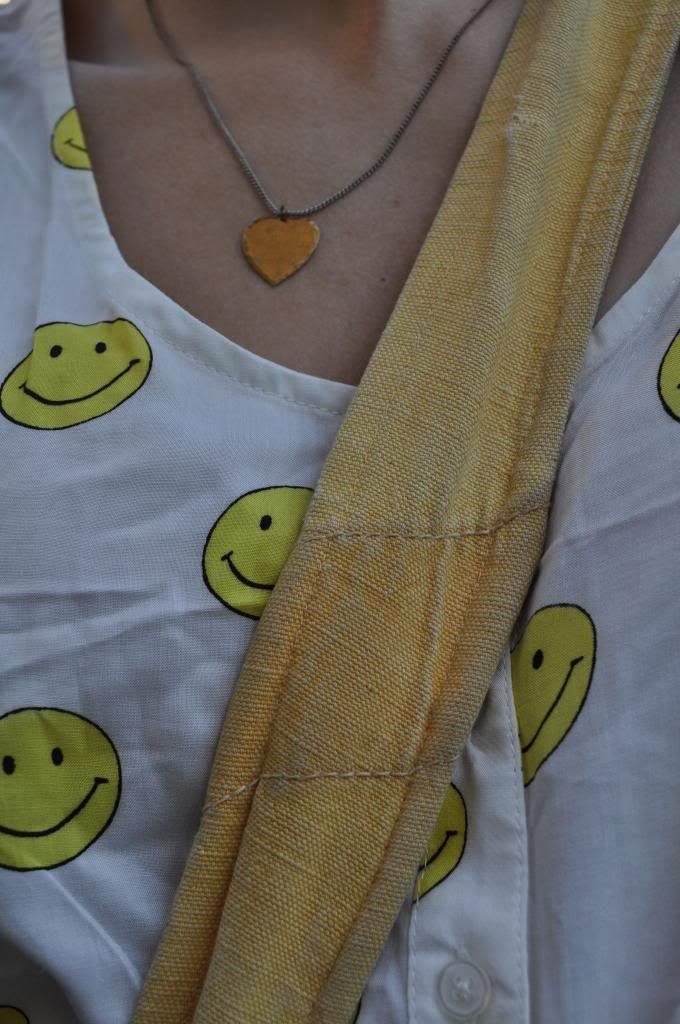 Shirt - Pacsun
Cardigan - Vintage from Grammy
Shorts- Urban Outfitters
Socks - ???(old from high school)
Shoes - American Apparel
Bag - Etsy(one of a kind)
After having a bad month financially in July, I was finally able to make/save some money after getting a lot of overtime hours. So upon receiving my last paycheck, I promptly made a trip to the mall with Jared under the guise of gaining camping supplies(to be fair we did get some and we did go to Dick's sporting goods, we just happened to keep shopping haha). I didn't find much(I'm better at online shopping), but this little tank top caught my eye.
At first I was like "is this too cliche hipster 90's trend?", but then I tried it on and I loved it. I mean, the jellies kind of push that theme over the top but whatever, I'm diggin' it. Last night my friends commented that the shirt looked like a plastic walmart bag but "cute and not tacky" hahaha. Agreed.
Hope you're having a great day!