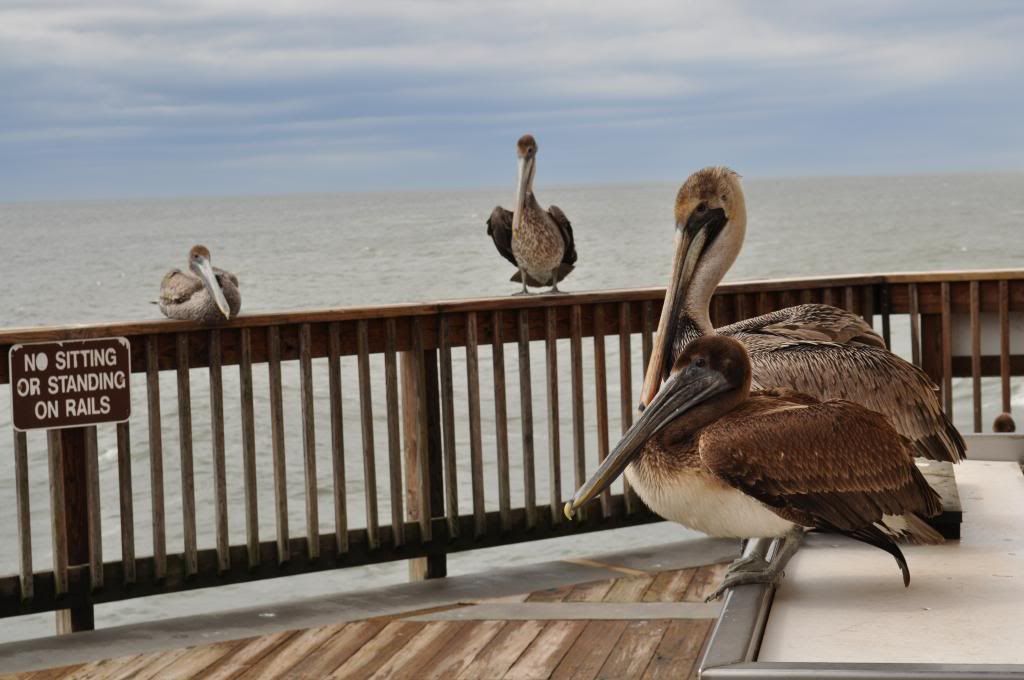 Pelicans!!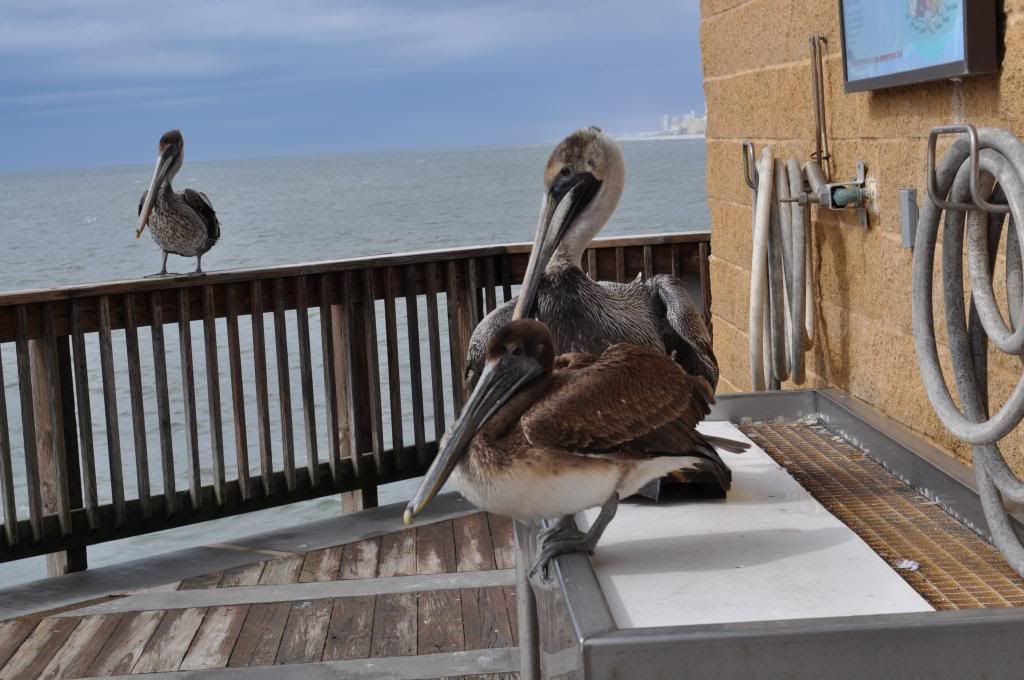 So cute, and so close!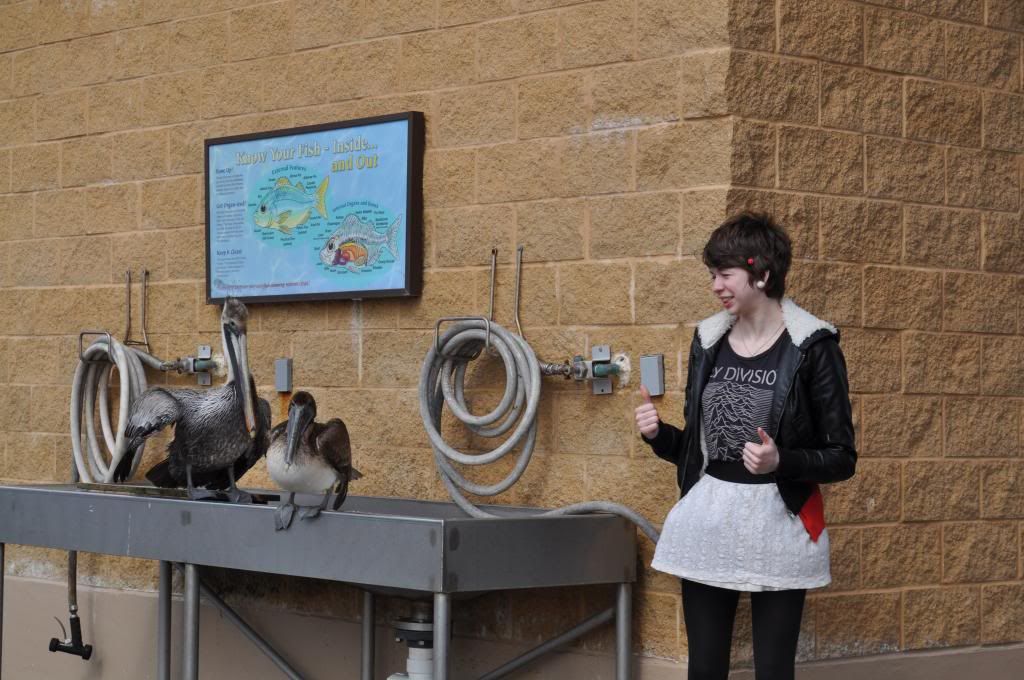 Bahah, I was pretty excited, and a little scared.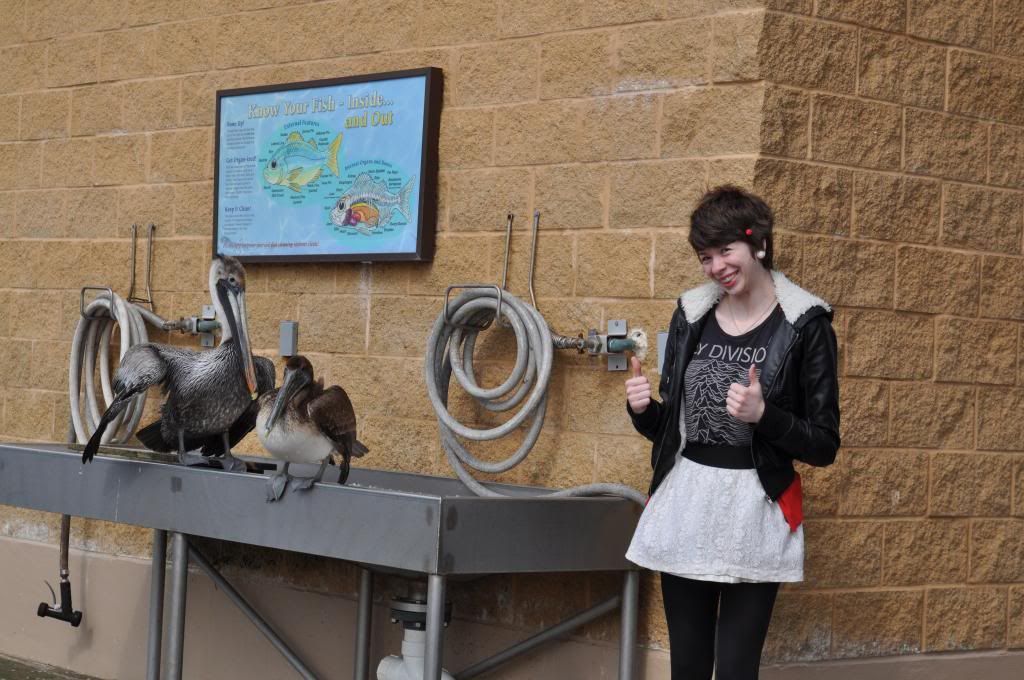 I think he's warning me not to get any closer.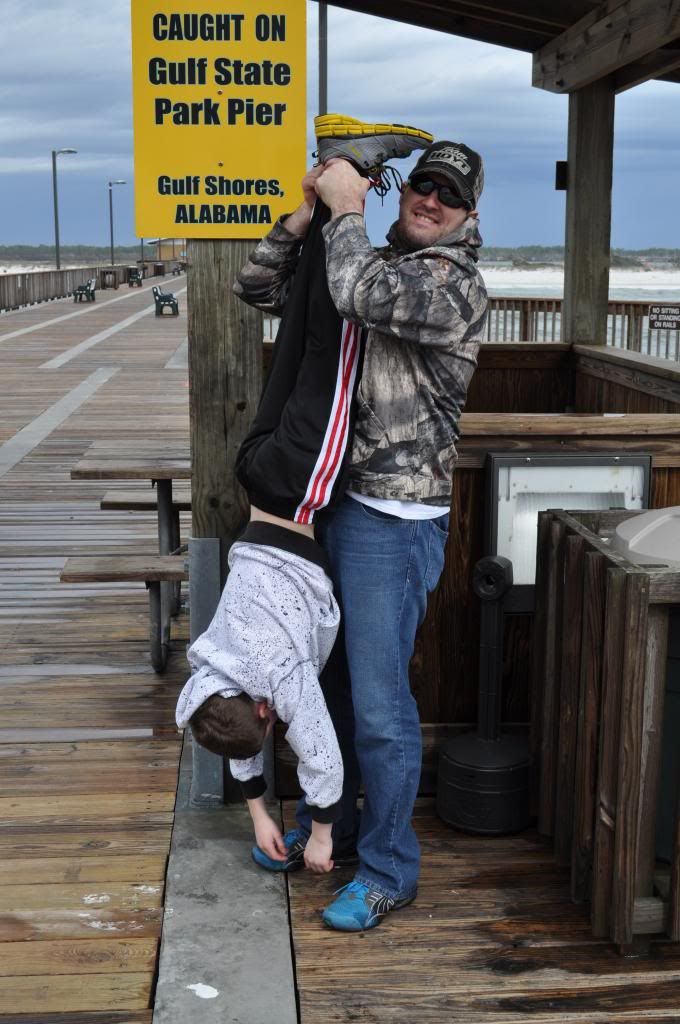 Dad and the catch of the day! Hehe.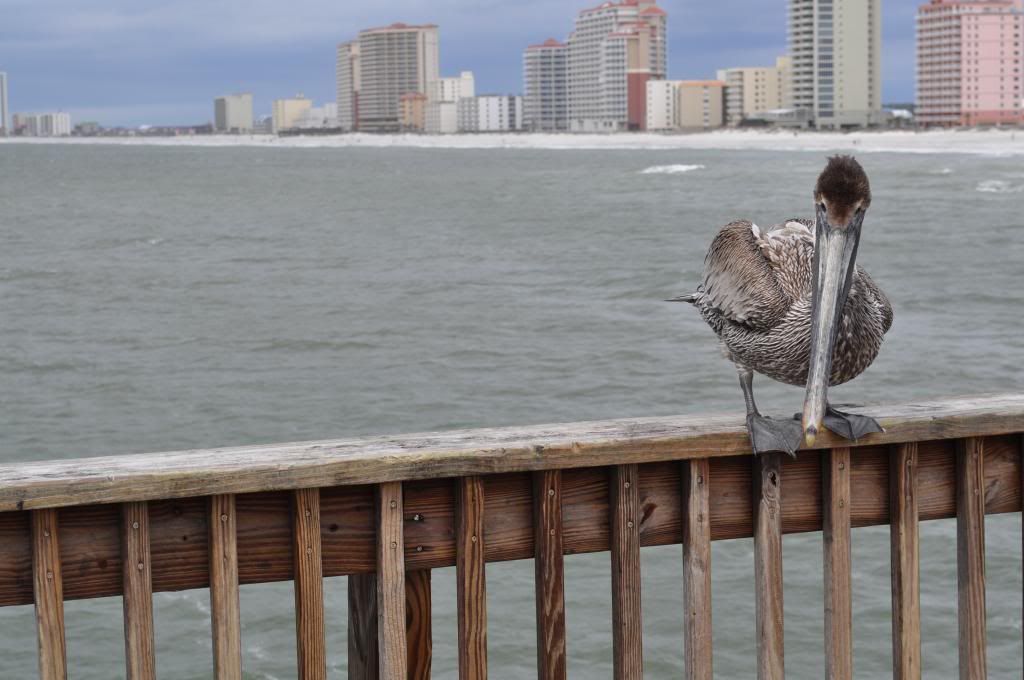 Another, lol, Pelican obsession!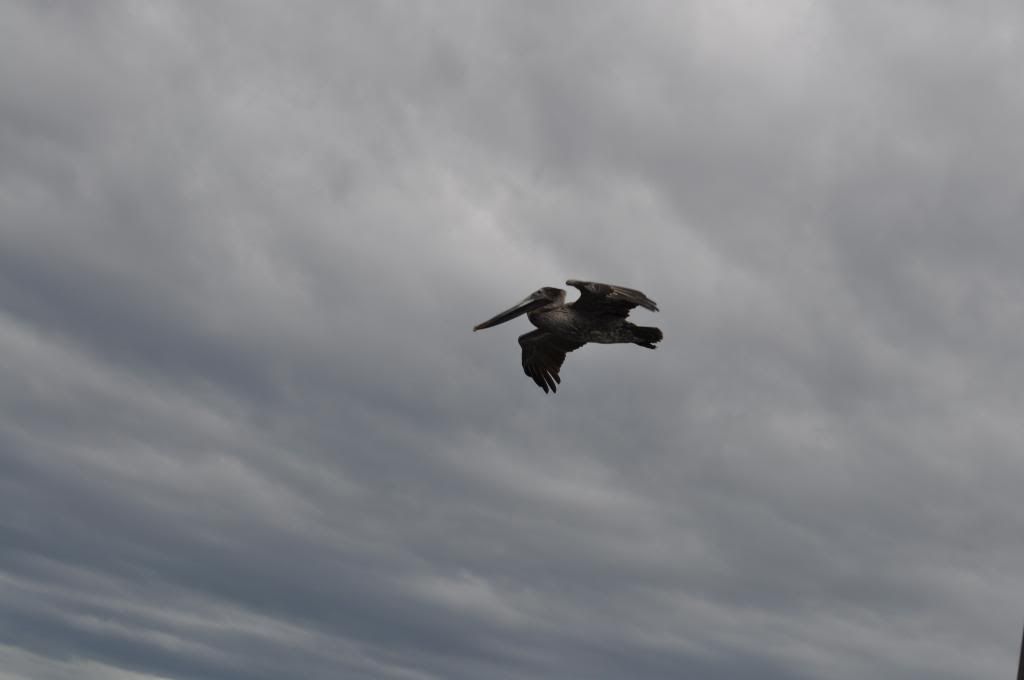 Wee!
After the pier we wondered around some silly gift shops.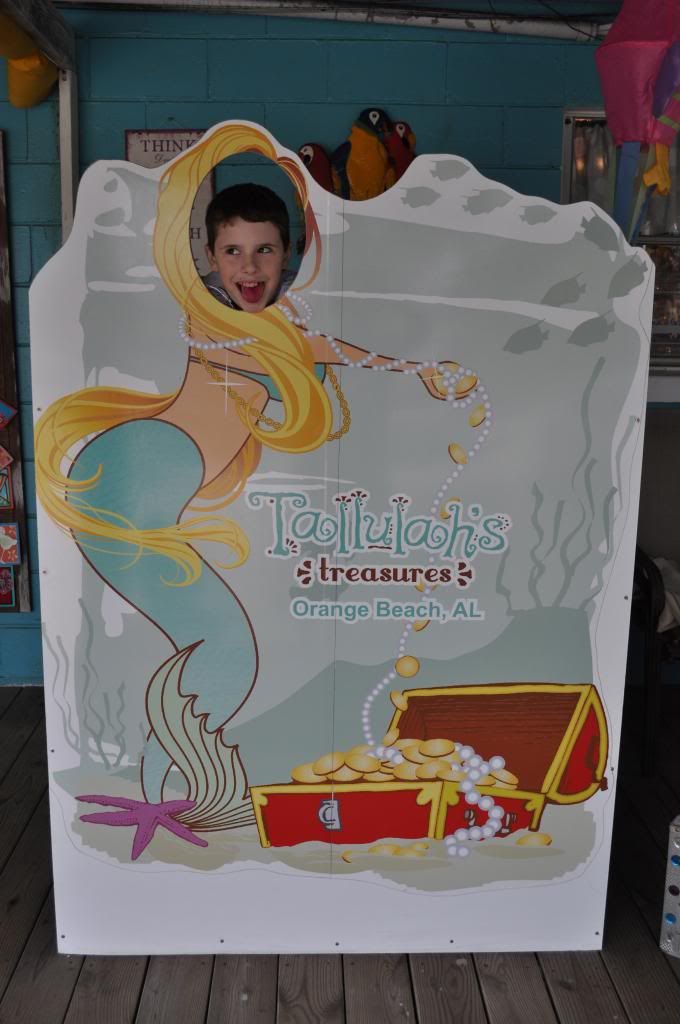 Duke's teeth are pink thanks to a giant jawbreaker, haha!