Last month while I was shopping with my Mom and little brother, I found this great little vest. The only problem was that it was a size large. After folding it up in the dressing room I figured I was crafty enough to cut out a pannel to make it fit me better. So I bought it and Jared helped me figure out which seams to rip and where to cut. Seeing as I don't have my own sewing machine, and Jared and I didn't have much time to neatly hand sew it, I took it to my Mom who does have a sewing machine. She took it up to her awesome little sewing nook in the spare bedroom and finished it up within 5 minutes!
How awesome is this?! She got inspired by something she saw in a a magazine and decided to make her own!
Now check out how cute this is!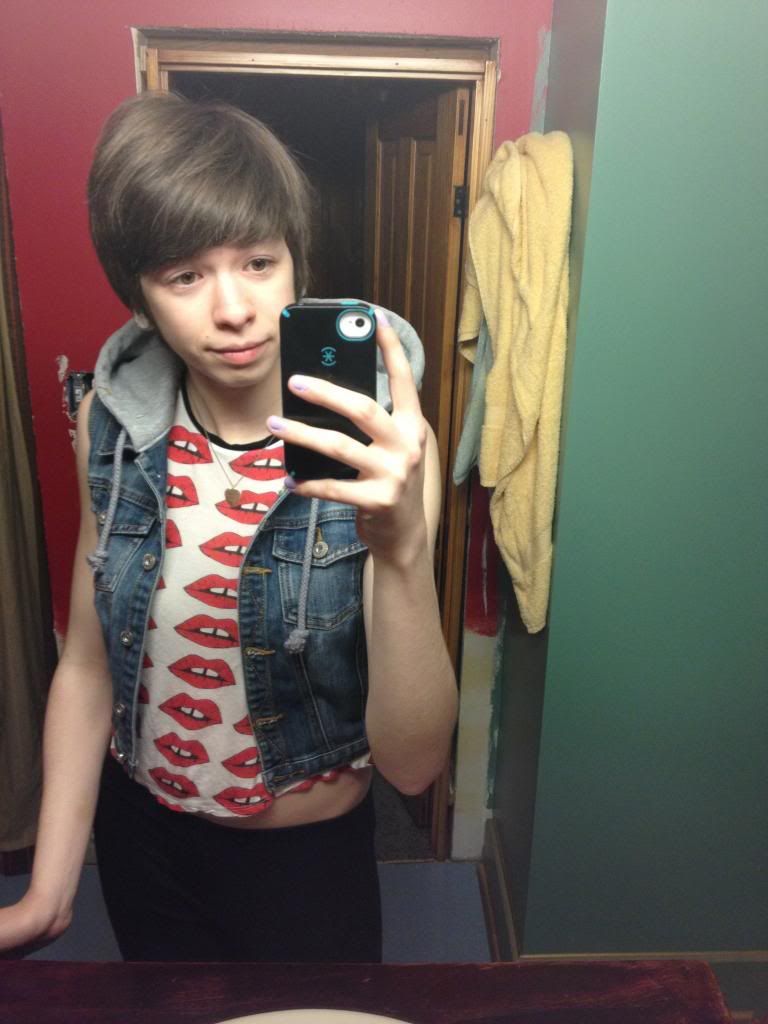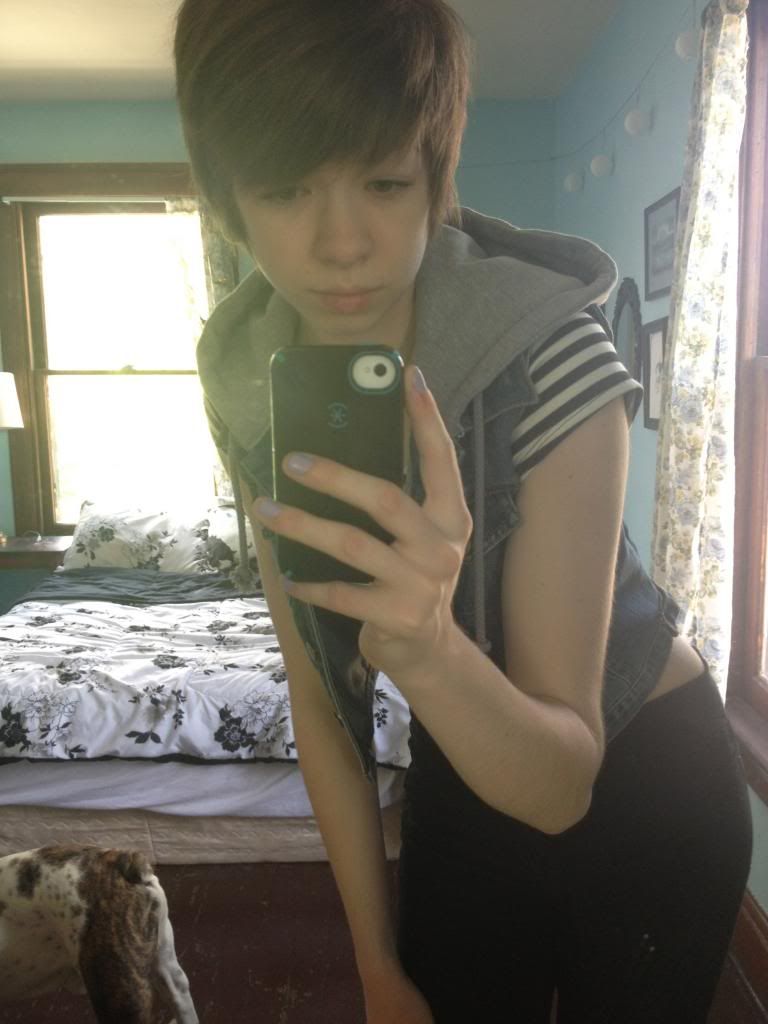 Its so versatile! I can wear it with basically anything, just to add a layer and make an outfit more interesting. I love it!