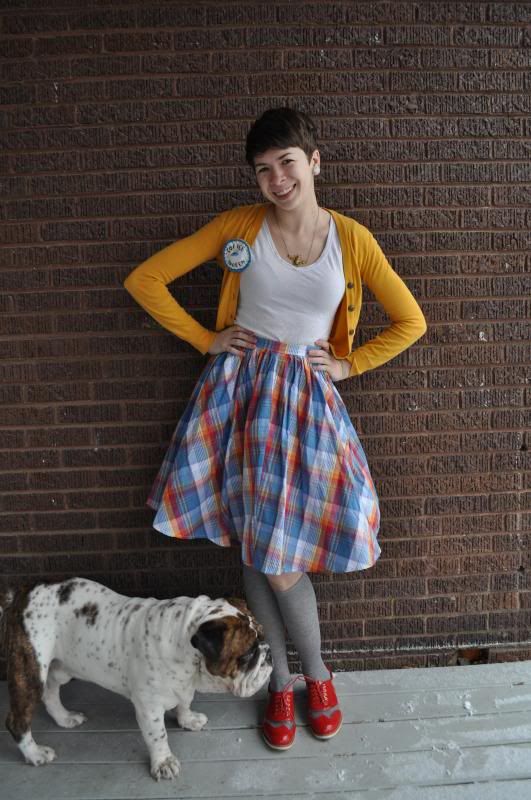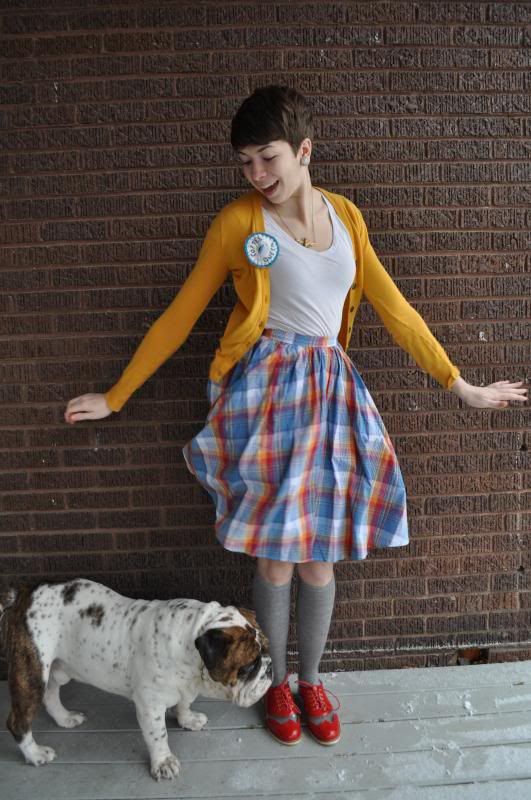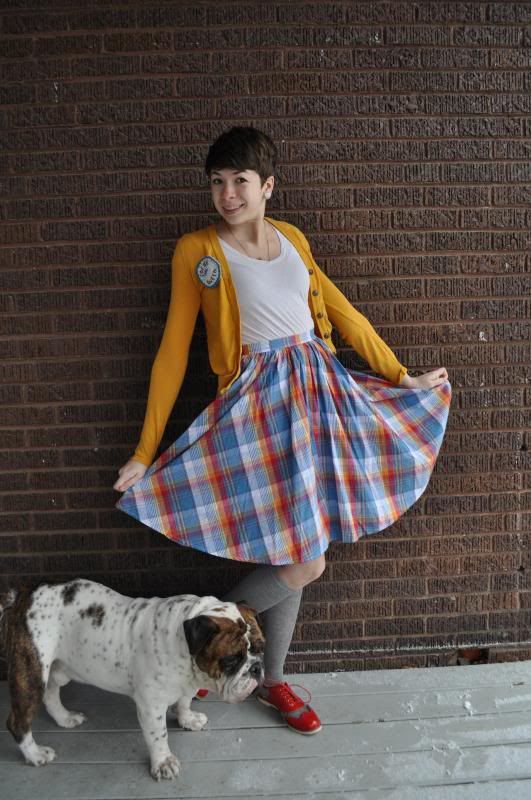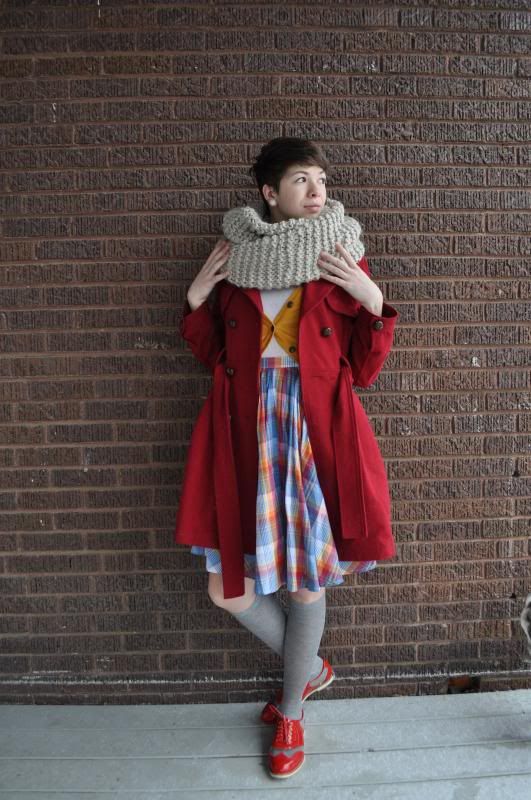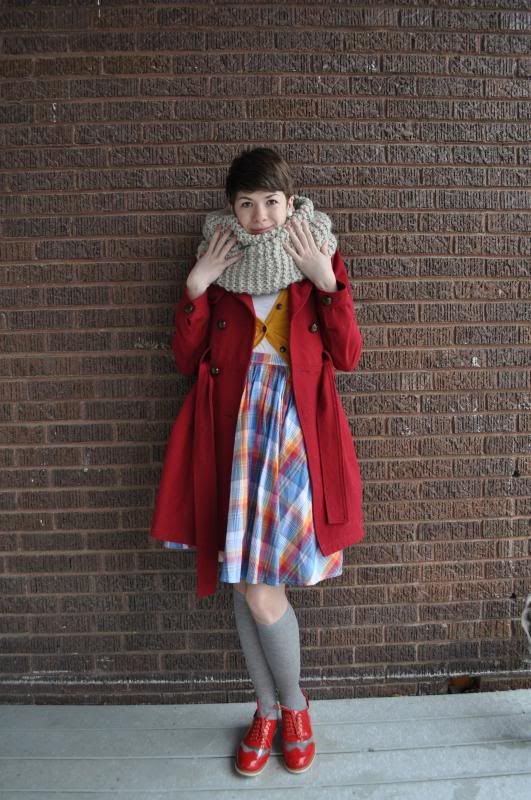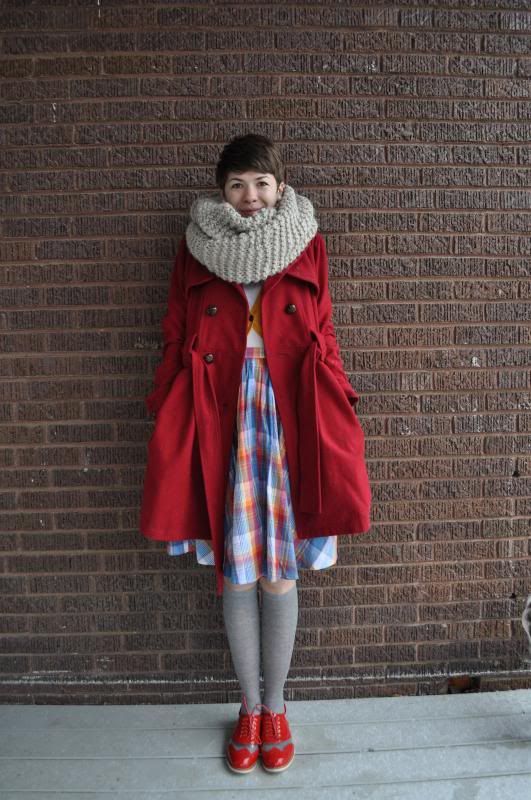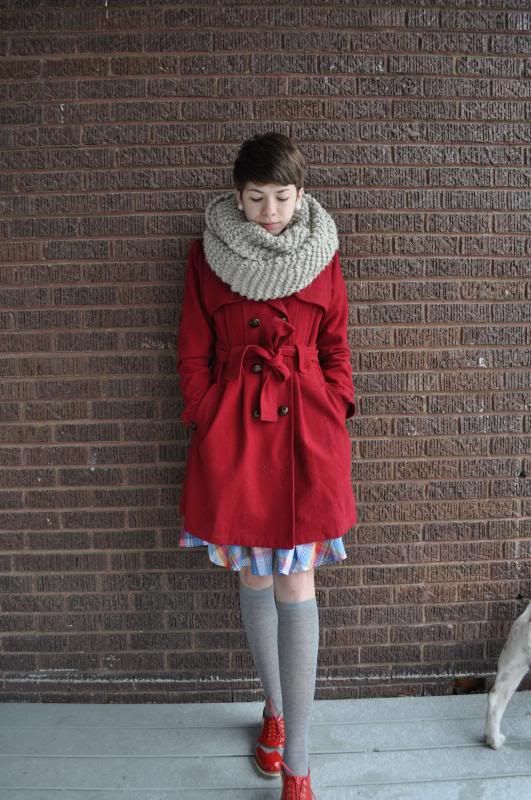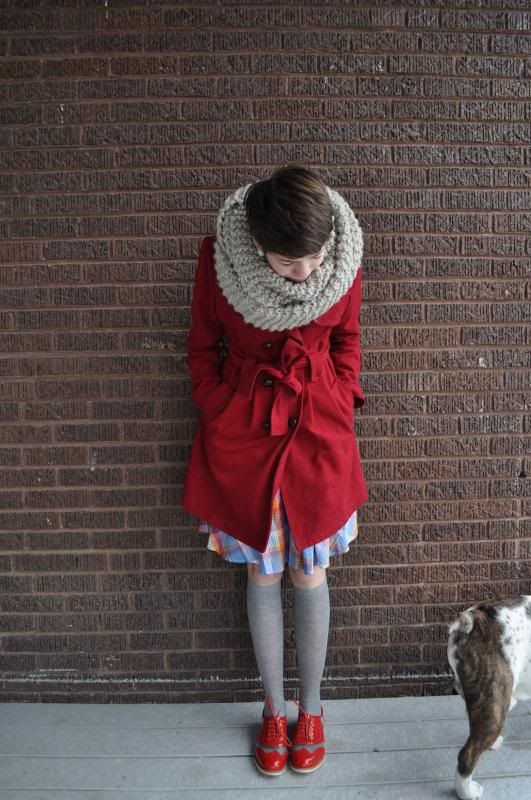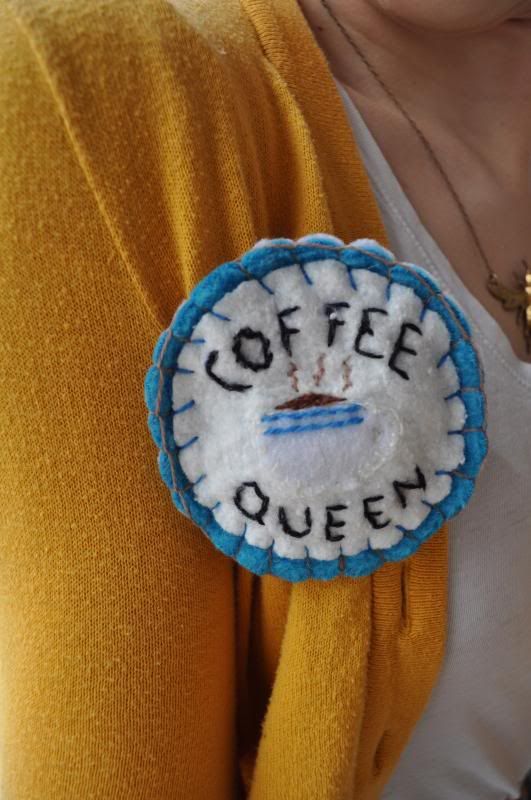 Shirt - Ancient Walmart artifact from 2008
Cardigan - Ebay (BDG from UO)
Skirt - Modcloth
Socks - Target
Badge - Made by Mom (◠‿◠✿)
Shoes - Modcloth
Scarf - Urban Outfitters
Coat - Thrifted
I've loved the primary colors for a long time. Ie this photo of my braces.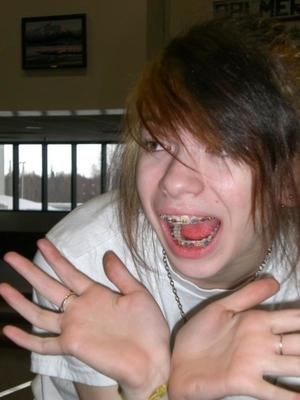 A nice little throw back Thursday for yas.
My mom got me the skirt for Christmas and the rest of the outfit just fell into place from my closet. The coat was thrifted for $4! What a deal. I am obsessed with the patch my Mom made me for Christmas! She saw it on etsy and made it herself for me :) Its so much more special that way. And its true, I am a coffee queen. I'll be sitting in starbucks in a few hours...
I don't know if you can really tell but from the photos, but its finally snowing again! It makes me really excited, I feel like winter is a lot less dreary with snow. I hate when everything is dead and bleak outside, snow at least gives you a reason to venture outside and play. Bufford still loves the snow more than ever.
Also, I'm sorry I haven't blogged in October. Just didn't have to drive to. I wanted to but I just was in kind of a funk, you know what I mean? I hope to blog a lot more this year, and I hope you enjoy reading!