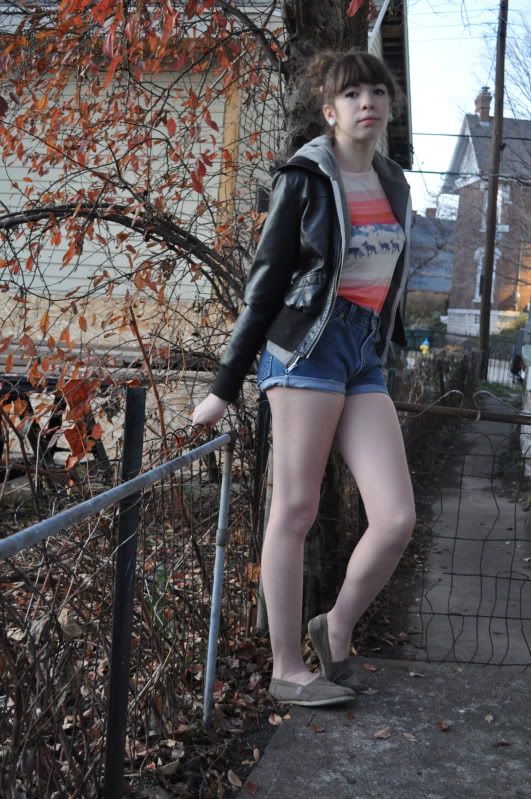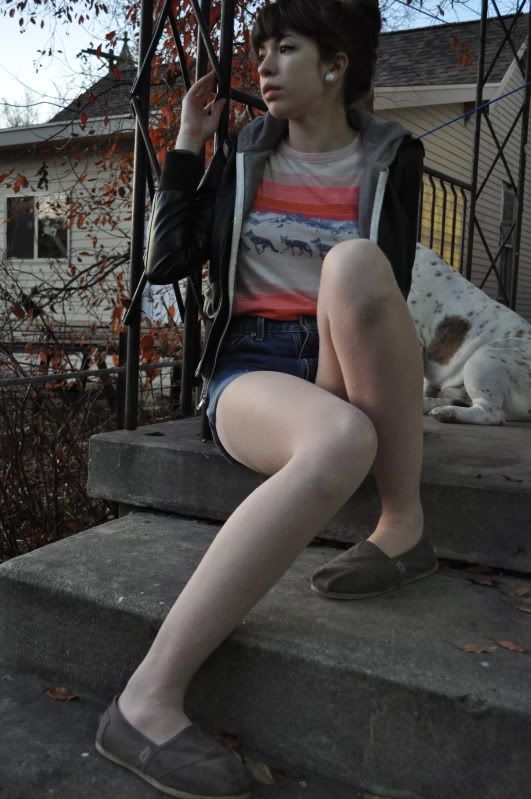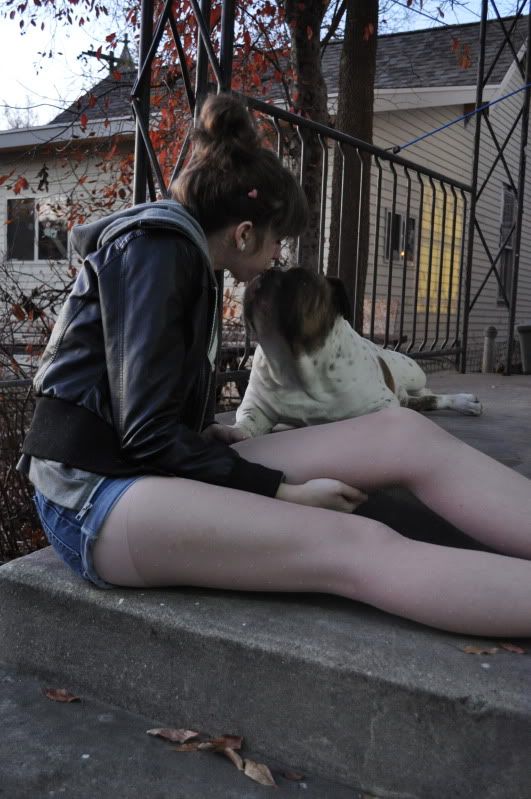 Kisses from my baby :)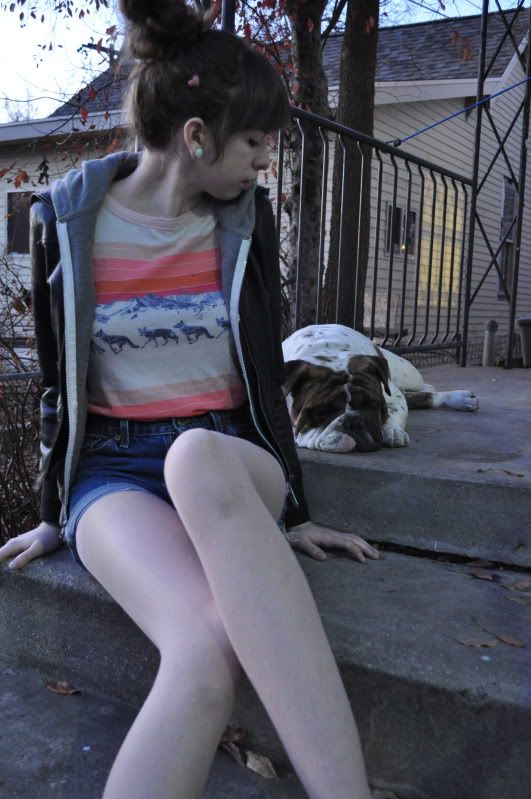 Shirt - Urban Outfitters
Shorts - Thrifted
Tights - Forever 21
Shoes - Toms
Hoodie - Urban Outfitters
Jacket - Forever 21
Hair Pin - c/o Modcloth
I love the color scheme of this outfit! And the mountains on the shirt remind me of Alaska so its nice to wear the part of the state I miss.
This Thanksgiving has been great! Jared and his mom put a new battery in my car and it works again! Thank goodness, now I can not be stranded in my city. So thankful for their help. I also had fun playing with Kate's kids while she cooked. I love Jared's family! I can't wait to see more of them tomorrow :)
Hope you had a great Thanksgiving too!