I just wanted to make a post about how much I appreciate Jared. He's seriously the best, he is so good to me and I love him so much. While I agree with most that Valentine's day is essentially a stupid holiday, I can't help but love it at the same time. I love love! I've always been a huge romantic. The 13th we went out to dinner and he treated me to Noodles and Co., and cheesecake from The Cheesecake Factory. As if that wasn't enough(because it totally was, I had a blast with him) last night I came home from a nine hour shift to balloons, roses, and my favorite candies! I totally wasn't expecting it, it was adorable. He's such a sweetheart :) Bufford was leaping at the balloons, which was pretty hilarious because he is not agile at all, he's all bulky and stocky. Yet that wasn't stopping him!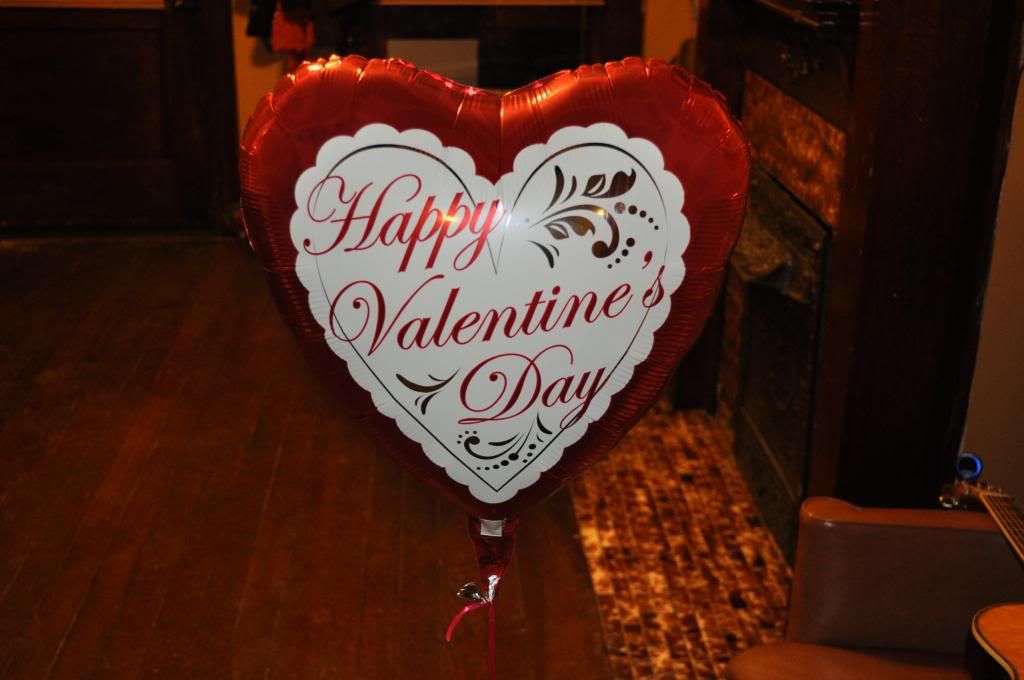 One of my balloons.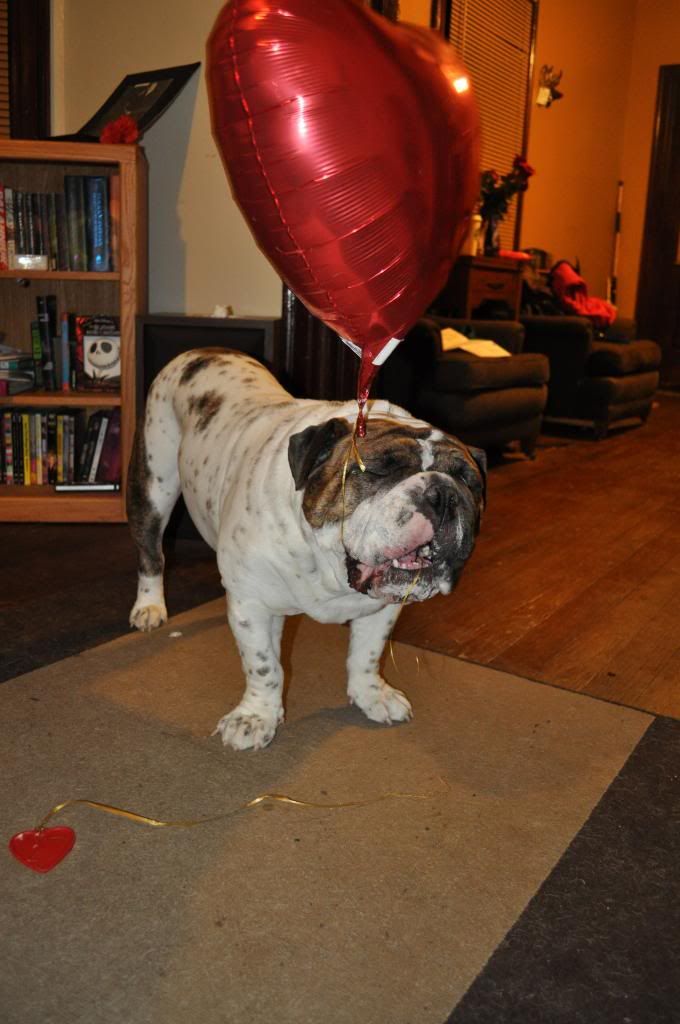 My other balloon, hahahha.
D'aww (✿◠‿◠)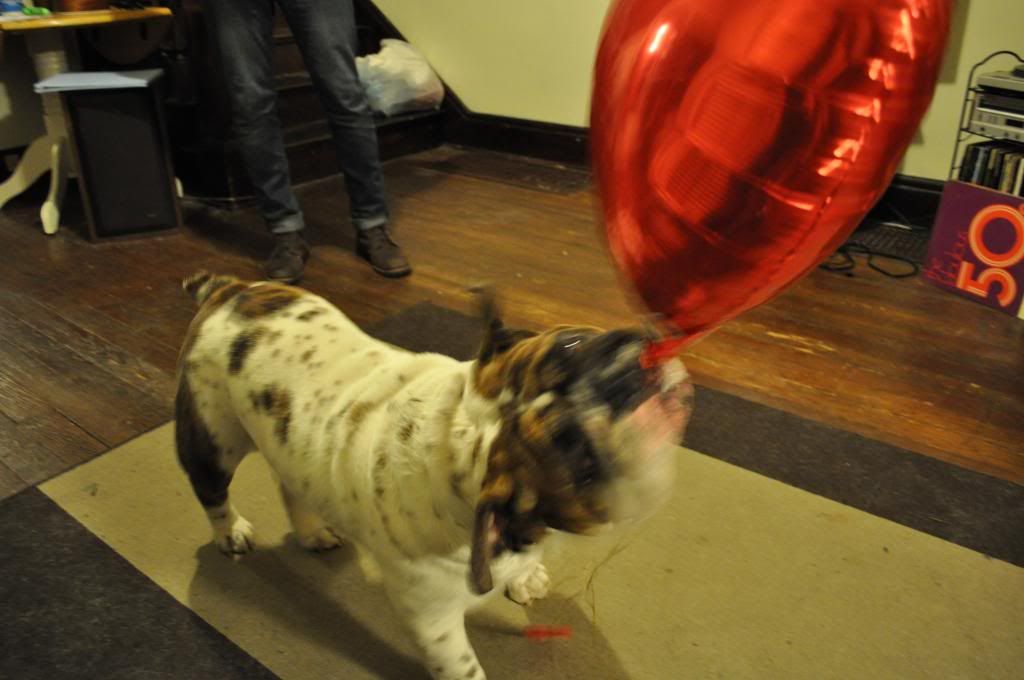 Seriously, such a dork.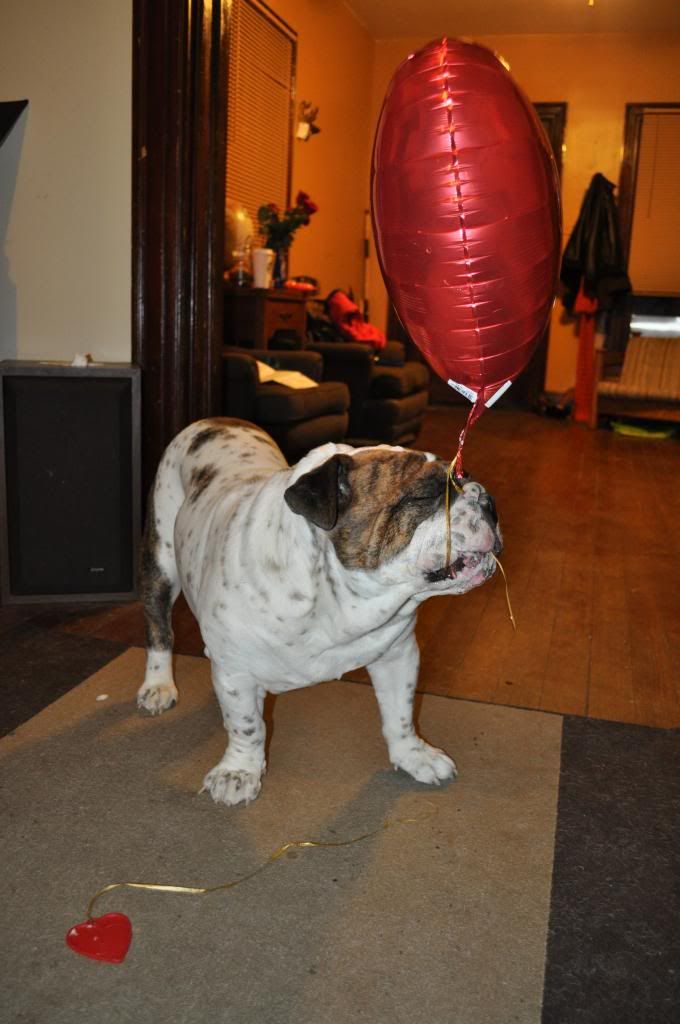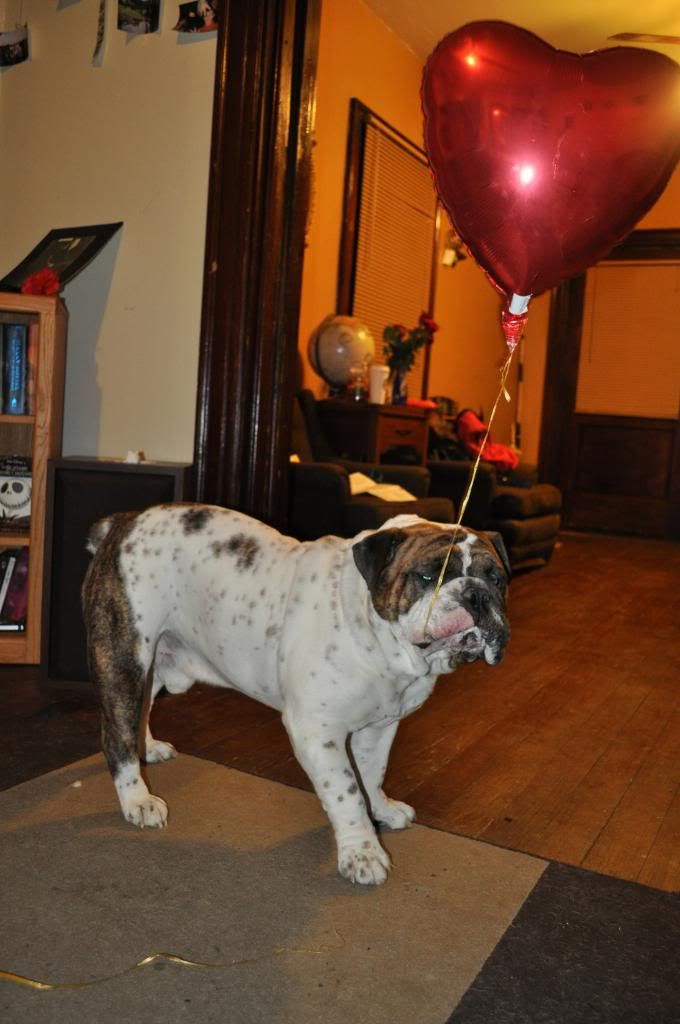 I hope your Valentine's was just as wonderful and full of love!