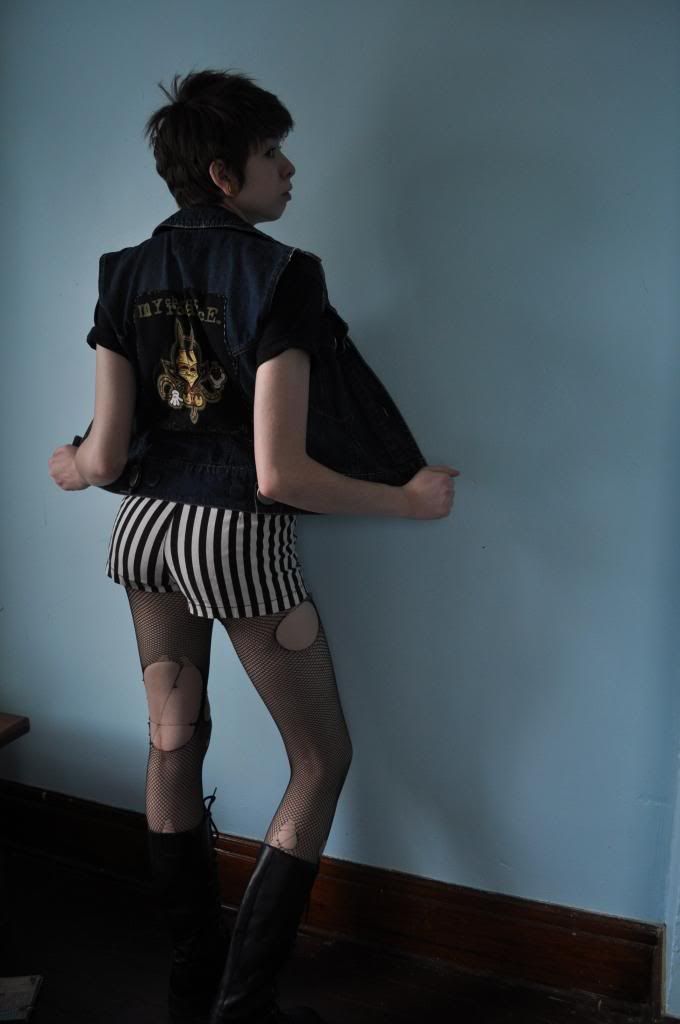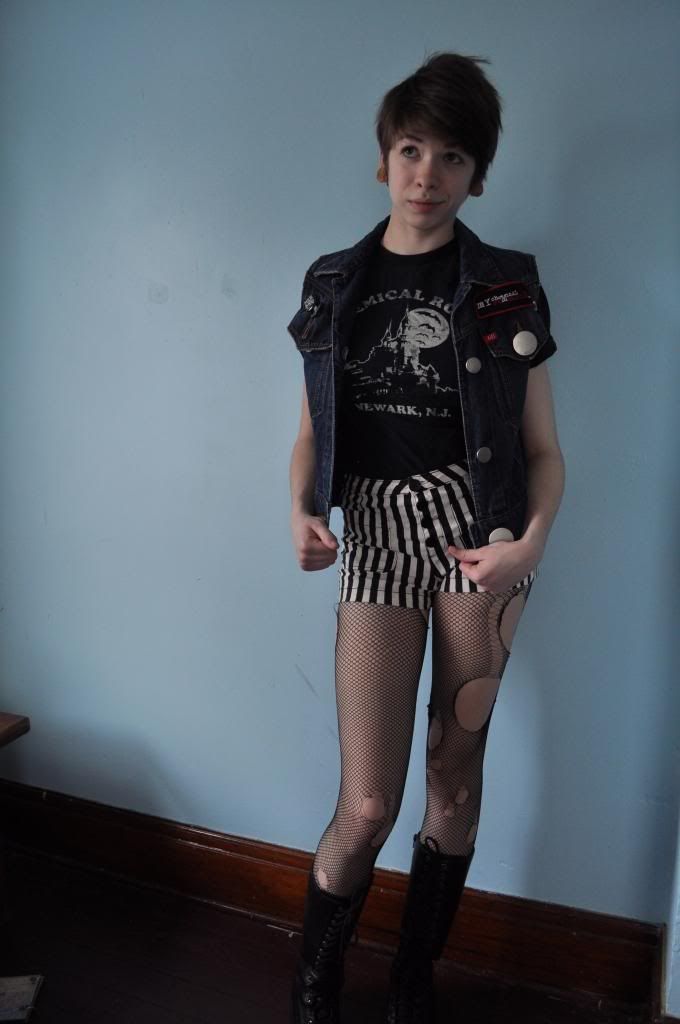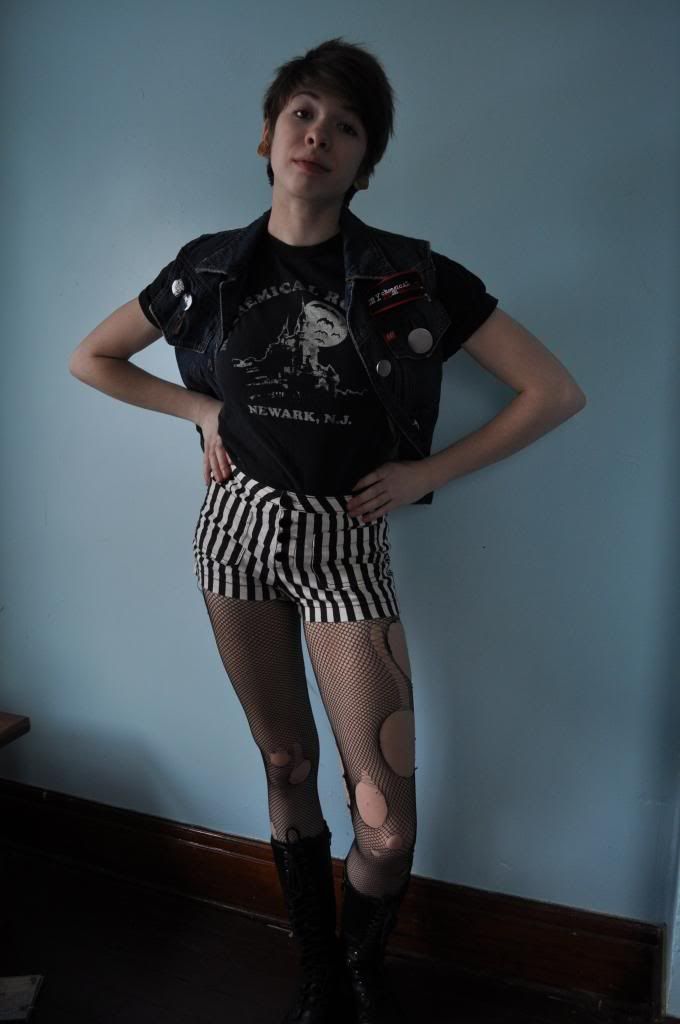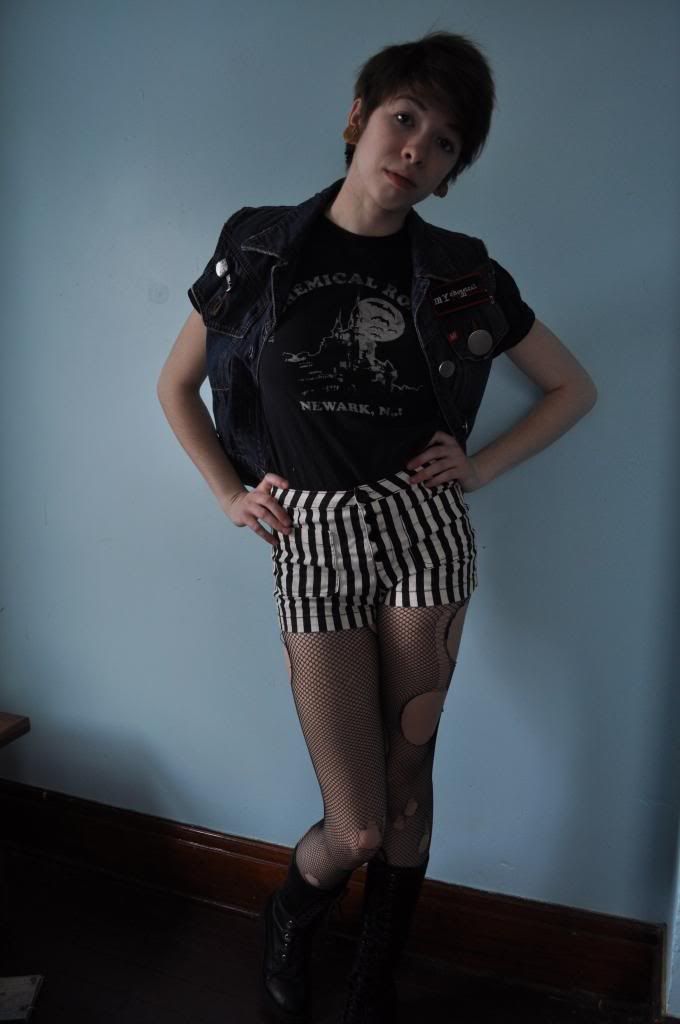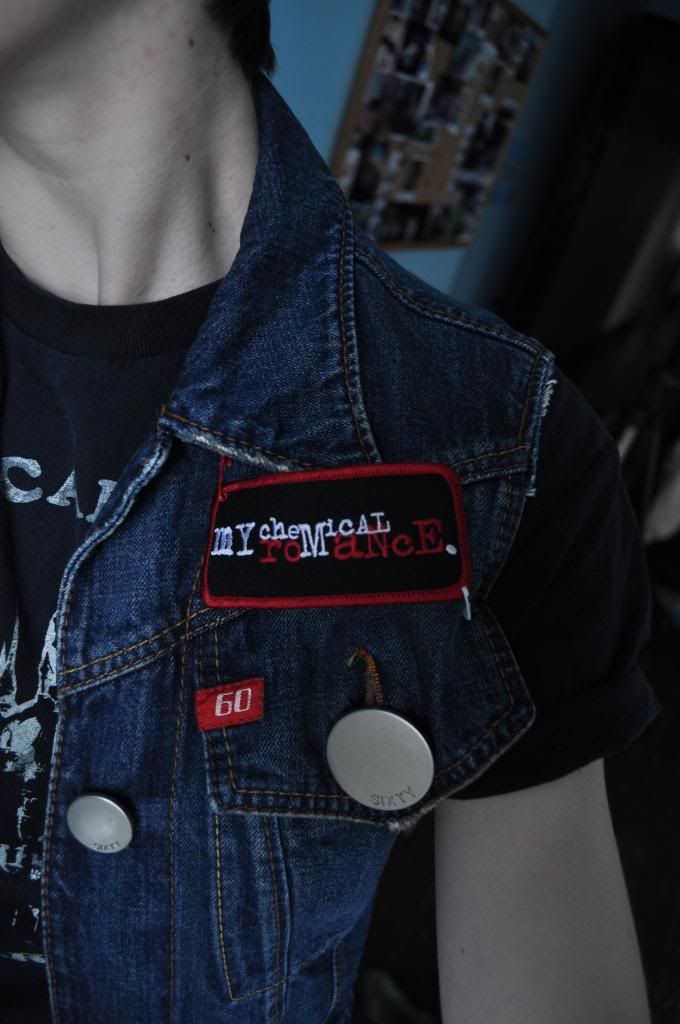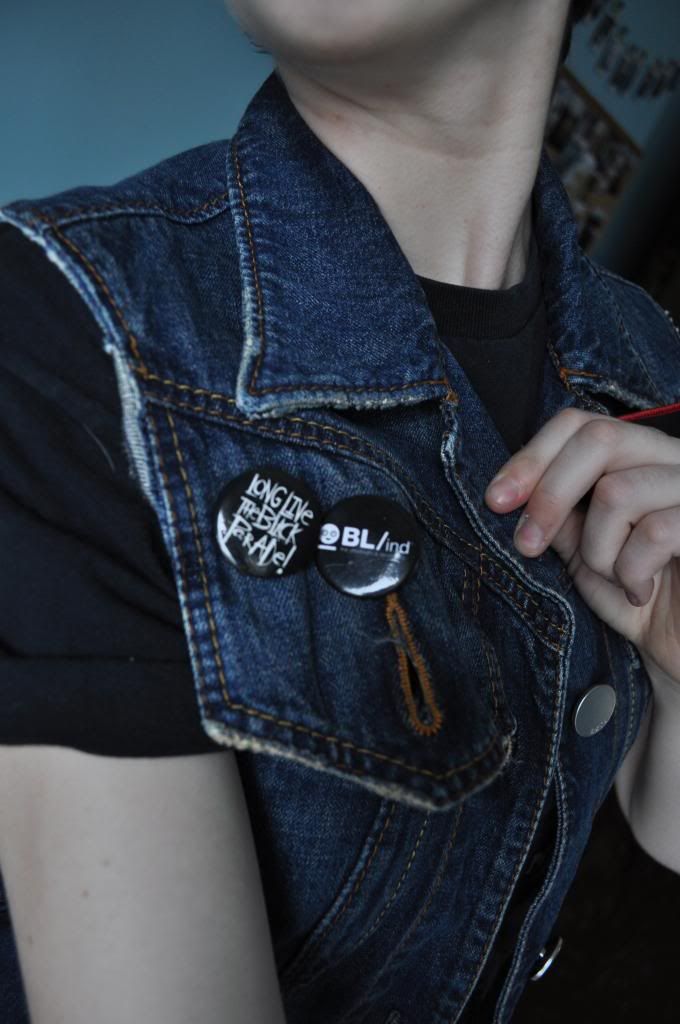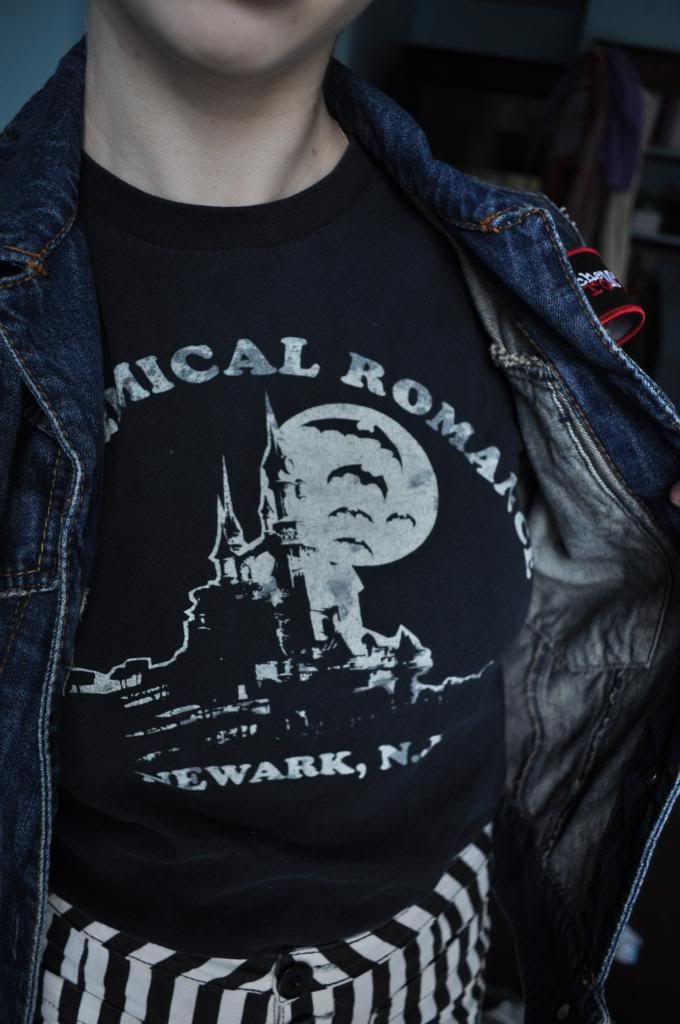 Shirt - Ebay
Vest - Thrifted
Shorts - Forever 21
Tights and Boots - ???
Alright, now you all know my secret undying love for My Chemical Romance. They got me through a lot of rough times when I was a teenager, and they'll always hold a special place in my heart for that. I love their music, and I love that they always put out such a good message. For example:
"Ladies, let me hear you holler! If you ever see shitty ass rock dudes in shitty ass rock bands asking you to show them your tits for backstage passes, I want you to spit right in their fucking face and yell, 'Fuck you'."
"It okay to be fucked up, cause there are five guys in this band who are just as fucked up as you but we've overcome that to do what we do"
Anyways, this is my homage to my 16 year old self and to My Chemical Romance. Its also basically what I wore when I saw them in concert two summers ago. The vest is my favorite part because its got a reeeeeally old t-shirt I cut up on the back. Circa I Brought You My Bullets. Same story with the shirt, I got it from ebay. I have an mcrmy patch I keep forgetting to sew onto it too.