I love cemeteries. Blame it on when I fell in love with My Chemical Romance. Anyway, here are some great shots I got the other day after I took pictures of my outfit:
Beautiful. Favorite shot of the day :)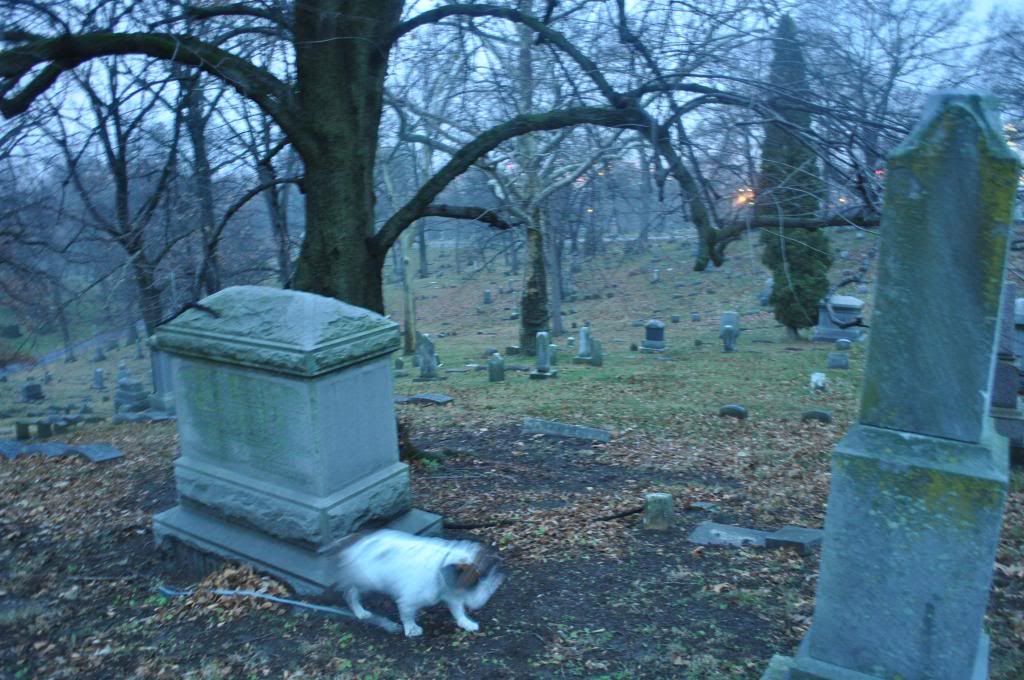 Ghost Doggie!!
Blurry, but I wanted you to see the city lights.
Spooky. Me and Boof ran back to the car. When the sun went down it got real dark, and I got a bit scared haha. Been watching too much American Horror Story.