My Mom and Dad got me some awesome stuff for Christmas! Actually everything everyone gave me was awesome. I've got a lot of outfit posts to come! Nonetheless, some things they gave me will be the first showcase, because this outfit was practically already put together for me :)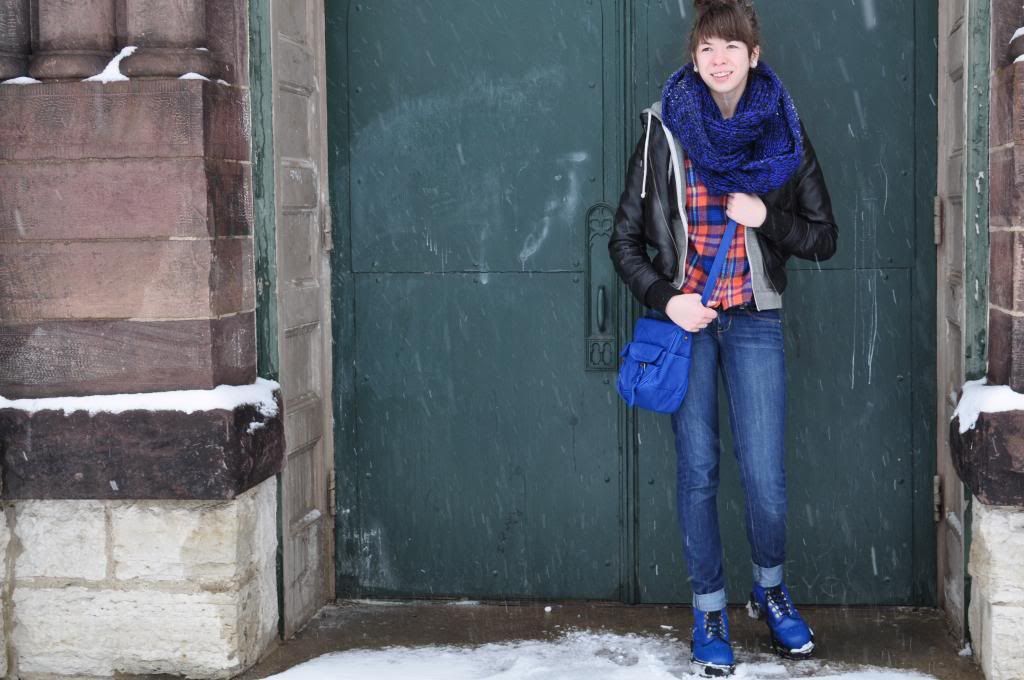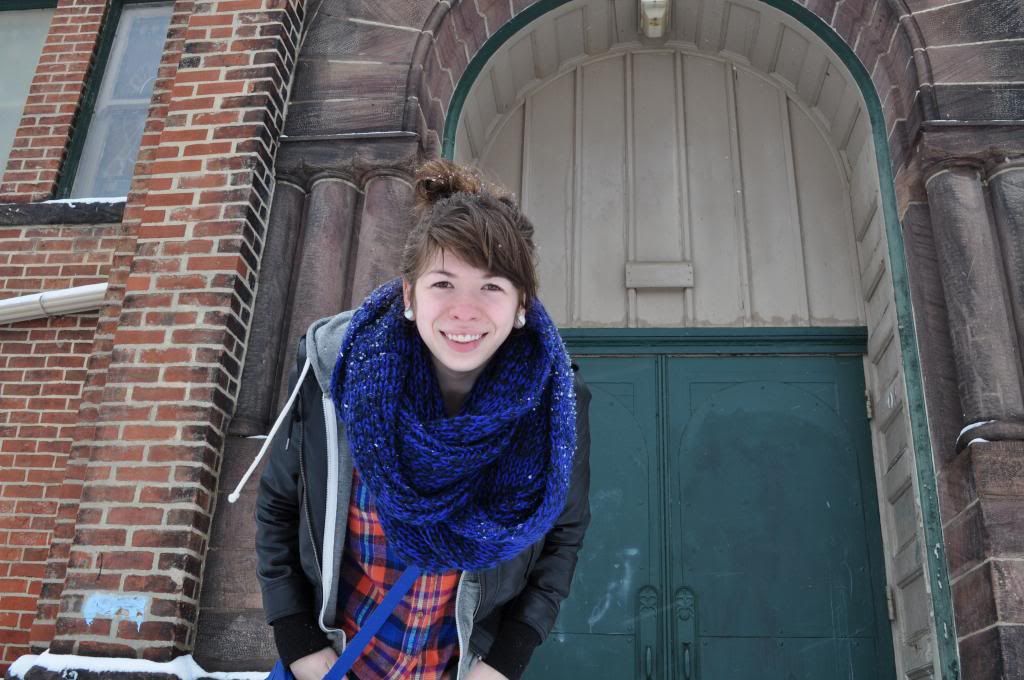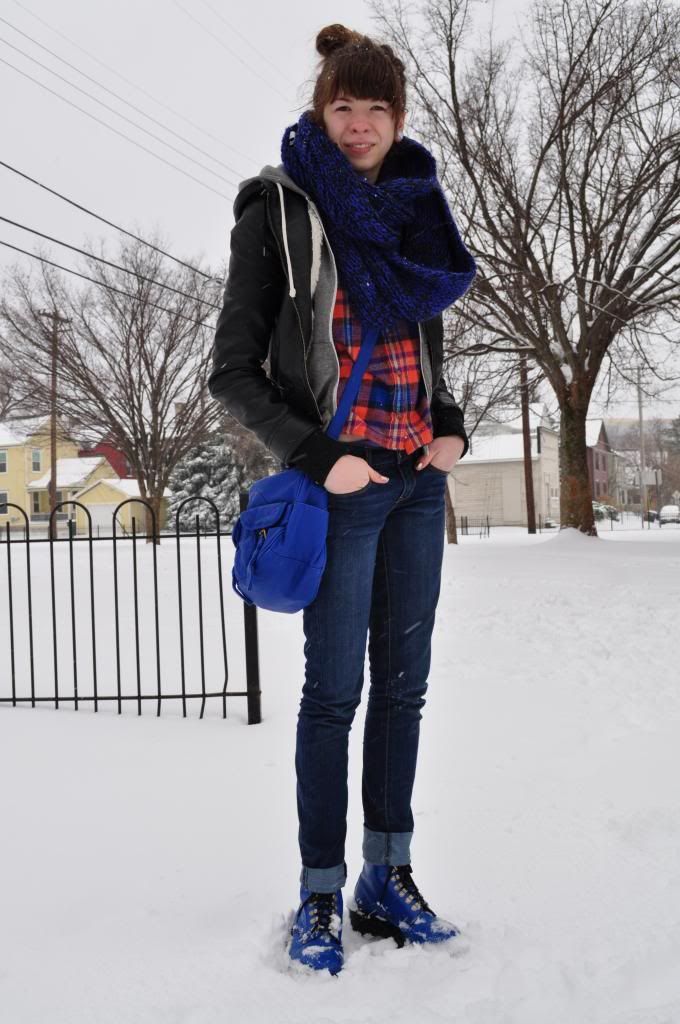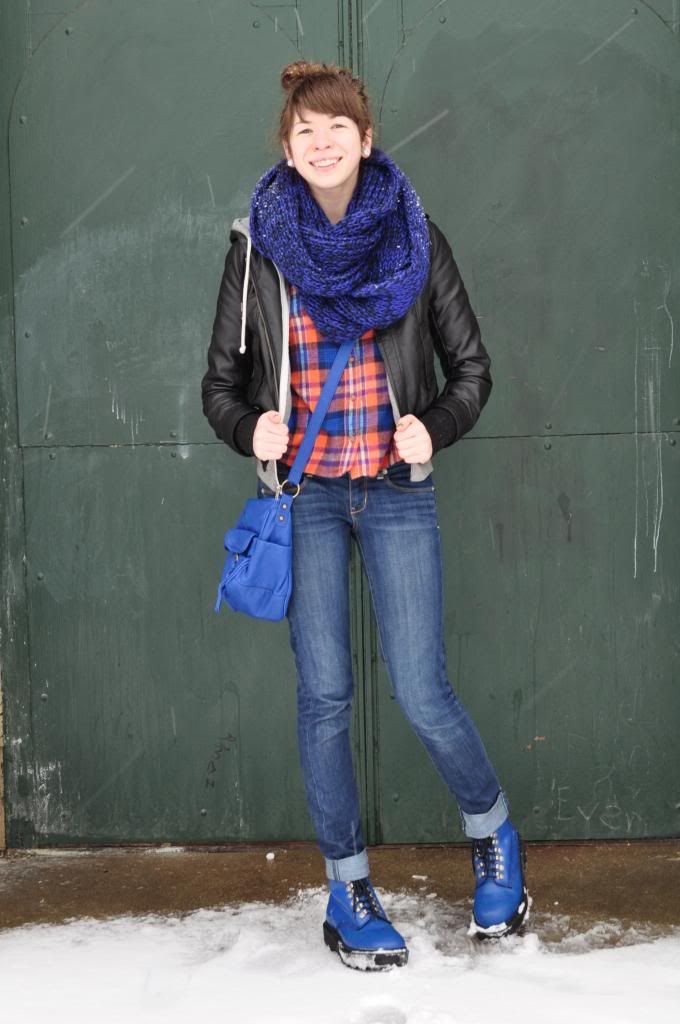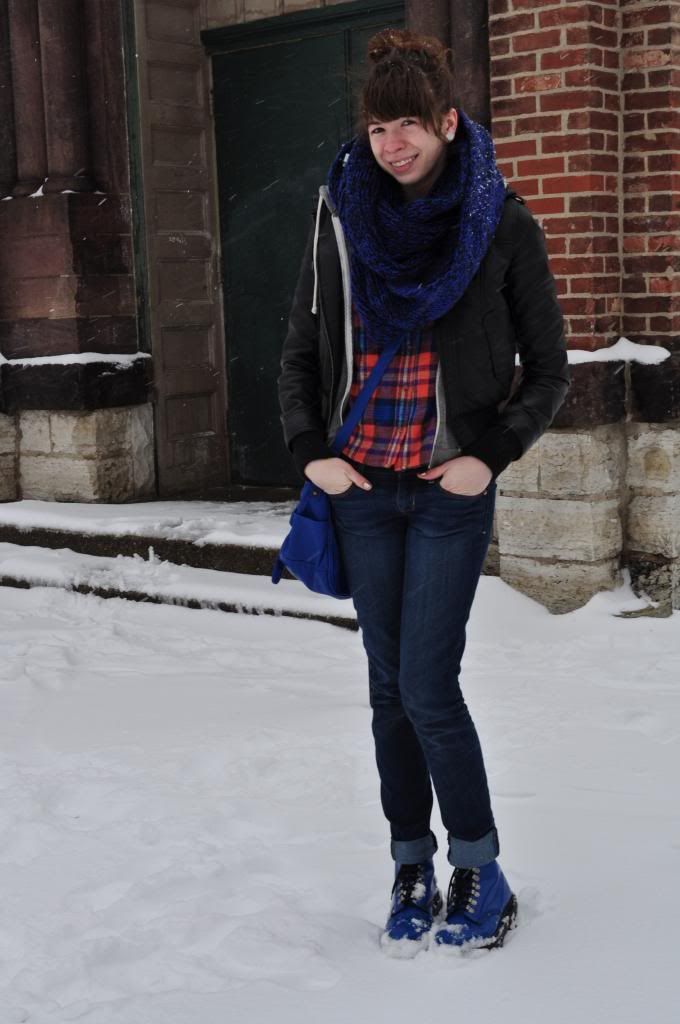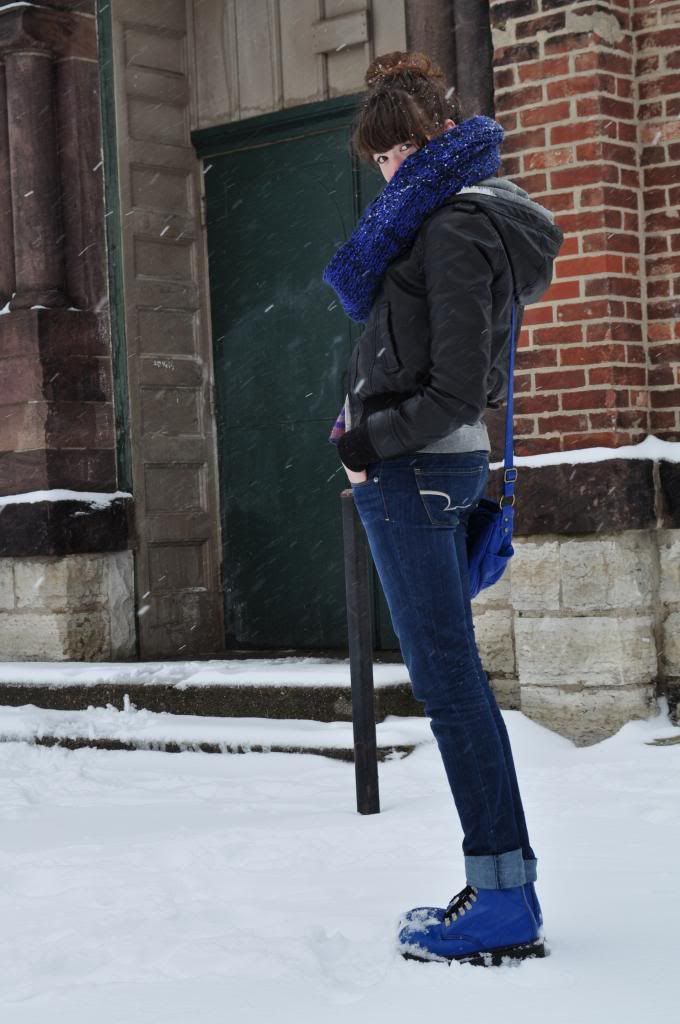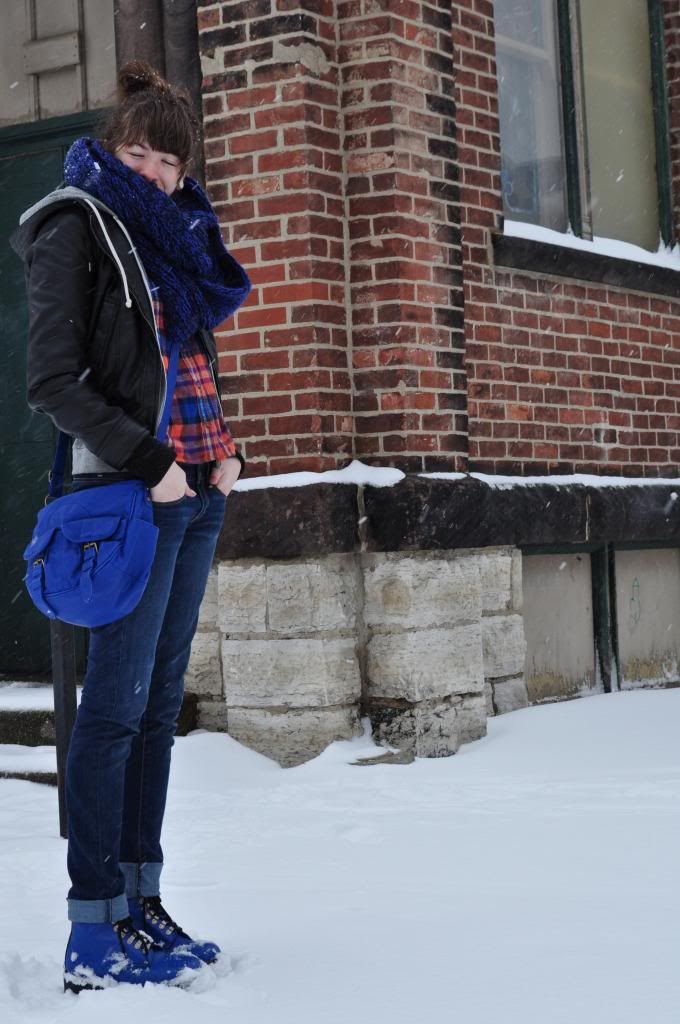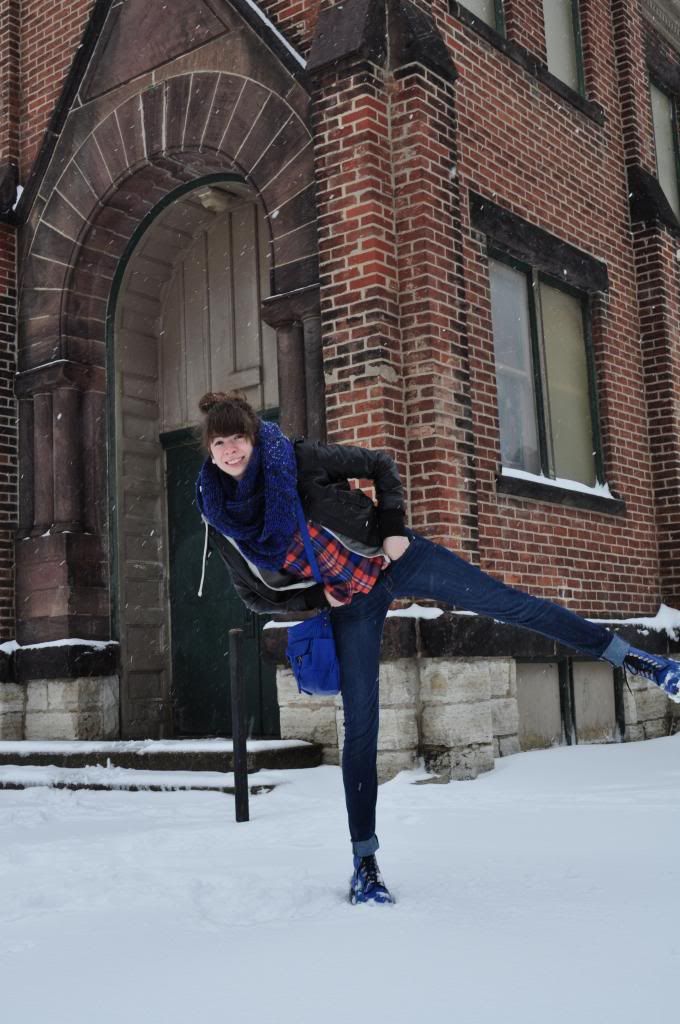 Scarf - Target? (gift)
Shirt - Target(gift)
Bag - Target(gift)
Hoodie - Urban Outfitters
Jacket - Forever 21
Jeans - American Eagle
Boots - Doc Martens(thrifted)
Not sure how my bun got so lopsided, but oh well! I bought those shoes this summer and haven't really found anything to absolutely match them until now. They're a tiny bit too large too so I was trying to re-sell them, but now I just want to find some thick socks to wear with them!
Jared, Boof and I had a lot of fun playing in this so-called blizzard. It seemed like the snow was going to melt today, I was surprised I was sad at the thought of it leaving. I guess now that its finally winter, I want a full blown winter. Might as well have something fun to play in outside if its gonna be cold right?!
Hope you're enjoying the snow too!