This one reminds me of something from an urban outfitters catalog.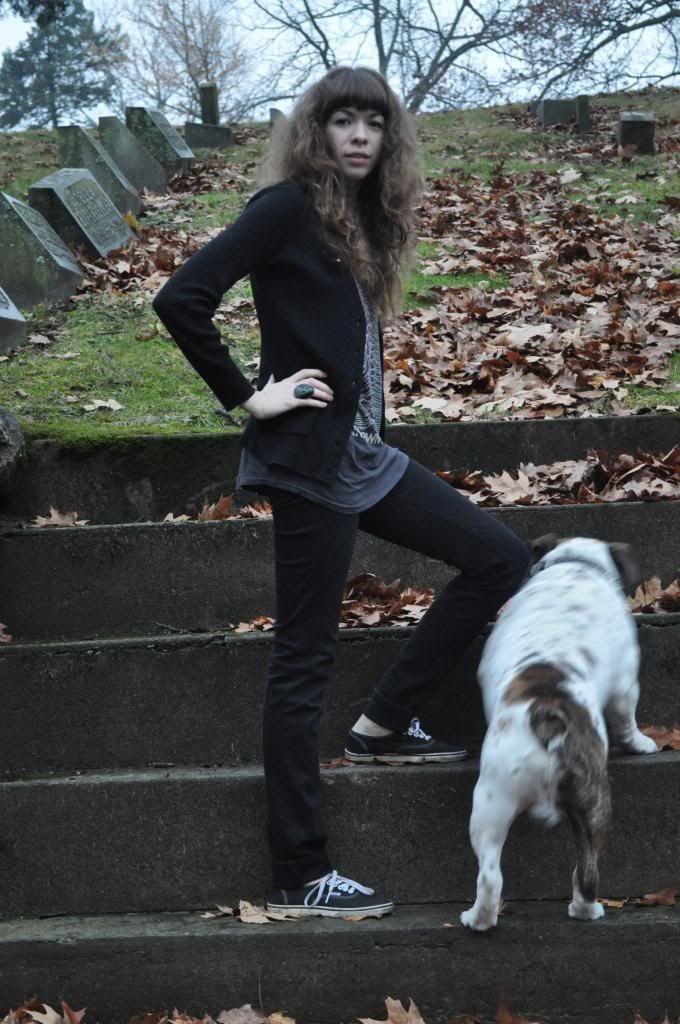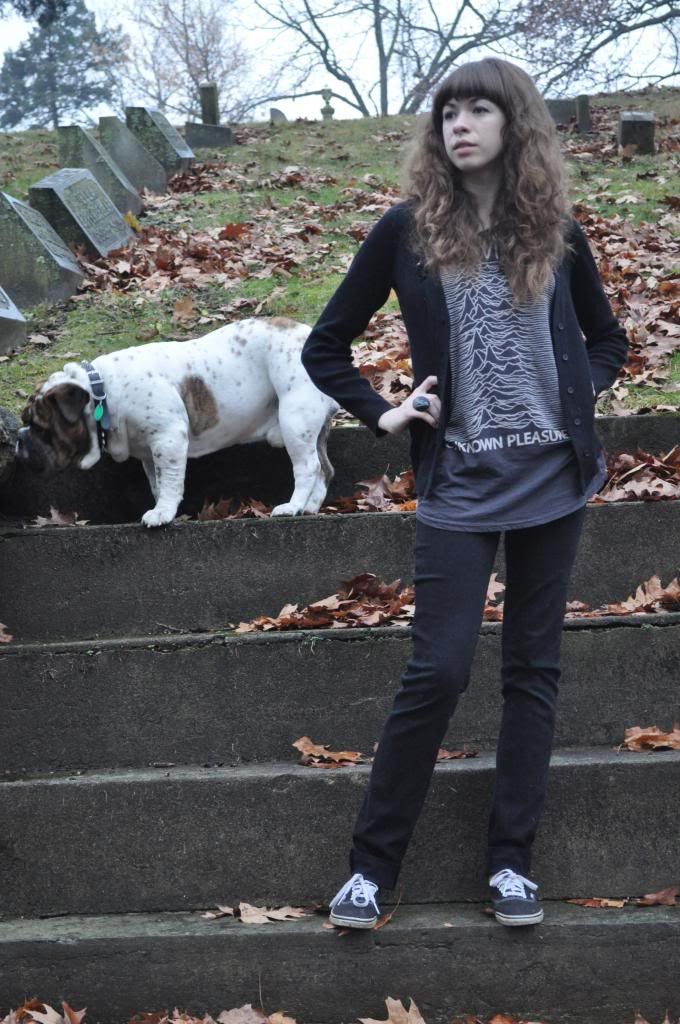 Boof is bein a sexy thoughtful model.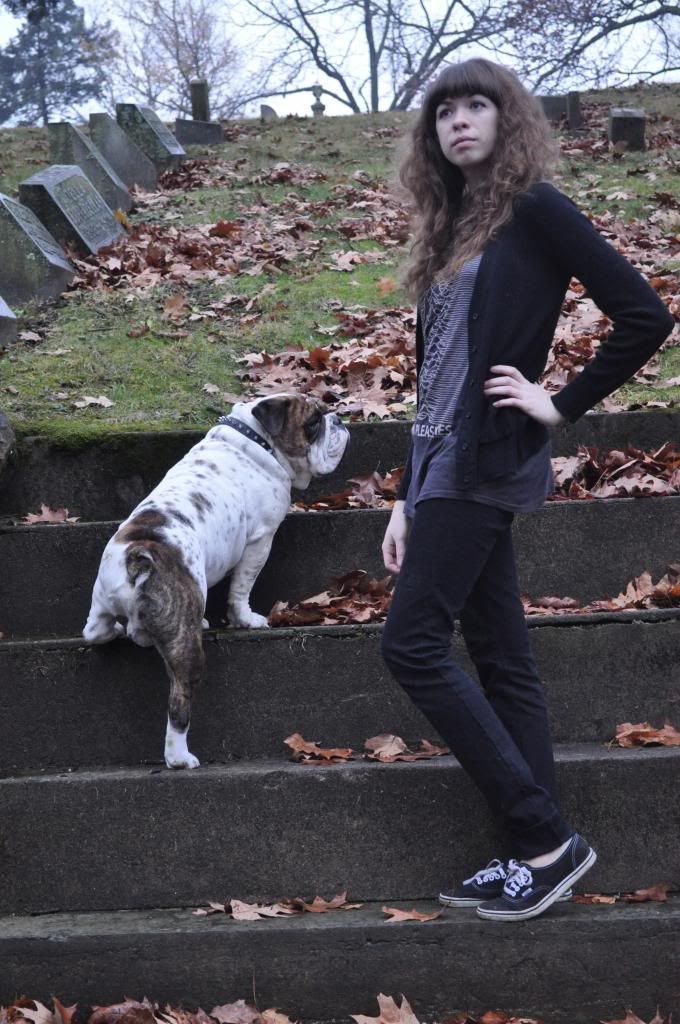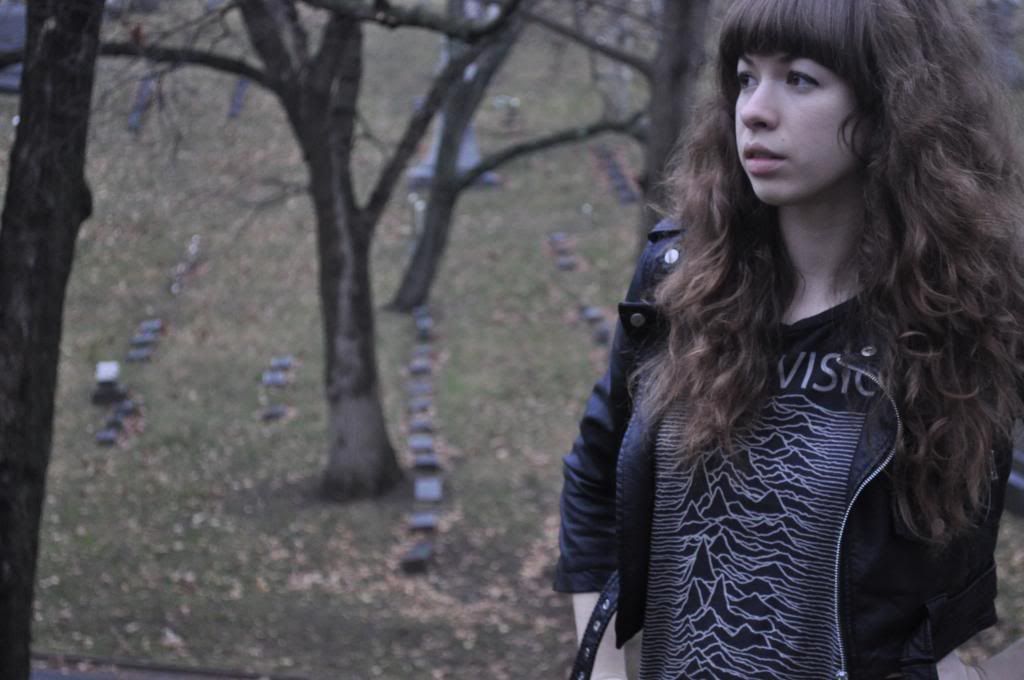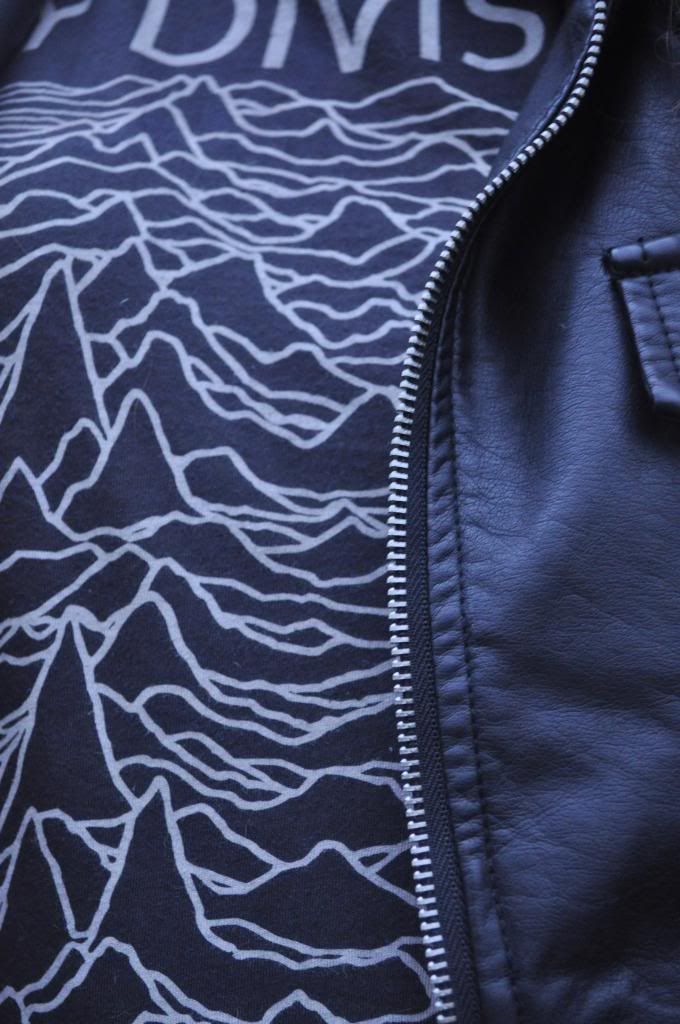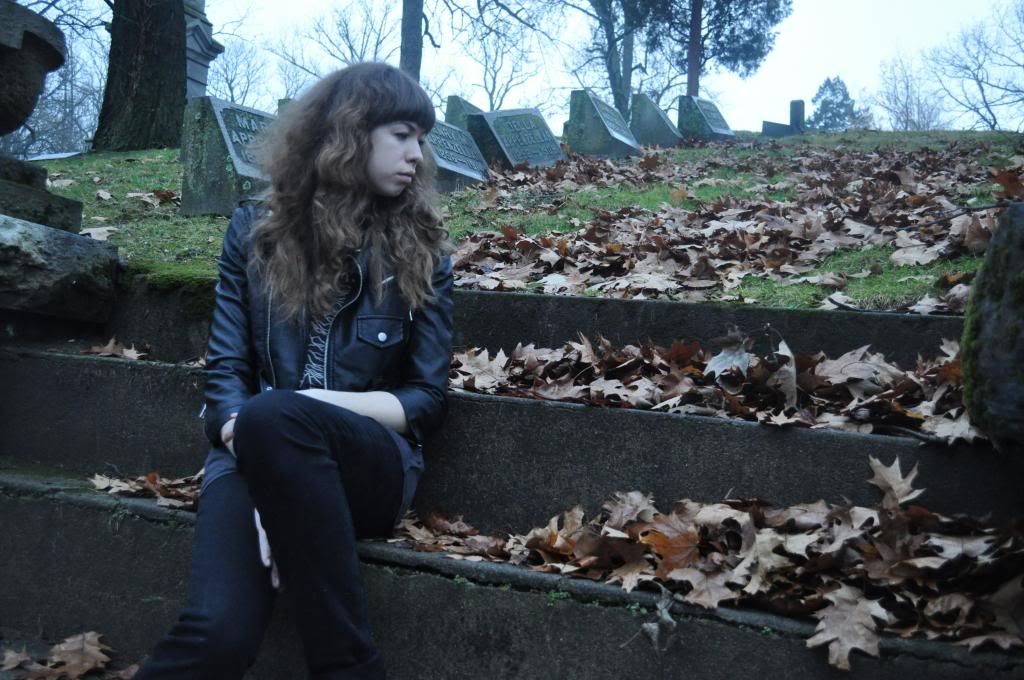 Shirt - Urban Outfitters
Jacket - Nasty Gal
Cardigan - Kohl's
Jeans - American Eagle
Shoes - Vans
I've been waiting a while for a gloomy rainy day to wear this outfit! Its just not the sunny type of outfit. The lighting was perfect and it was so beautiful out tonight! I banished black from my closet a few years ago when it was the only color I would wear. I finally invited it back in. This outfit looks better suited for October but I don't even care, I love it.
Hope you had a great weekend!