My family is coming to our house for Christmas this year! We've gotten super into decorating for the season. Jared bought a tree, and today Sophie came over to help us decorate.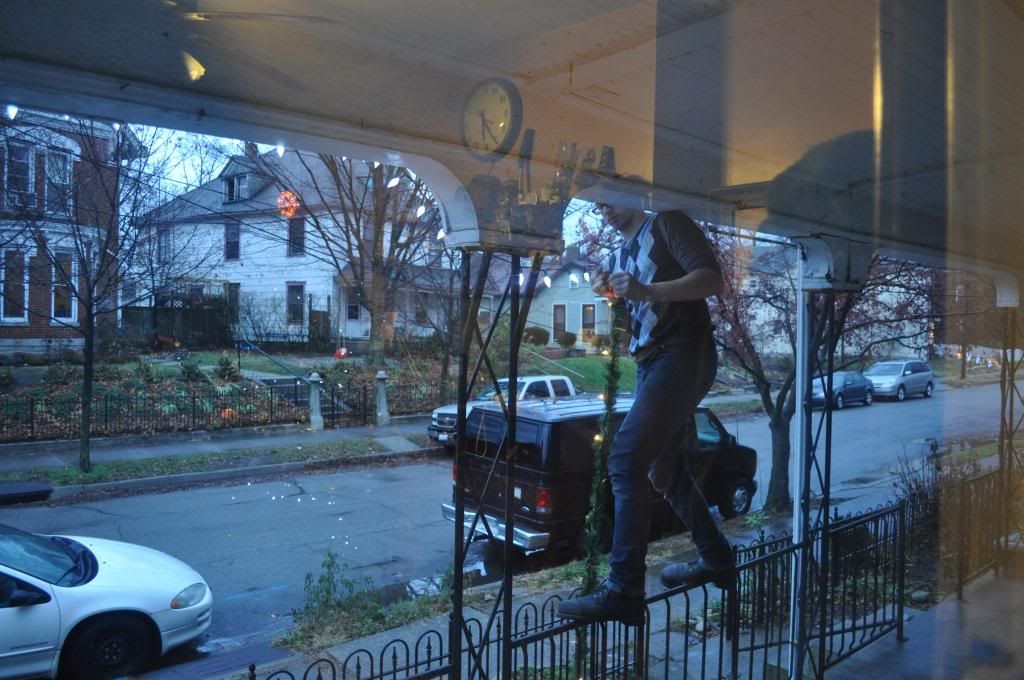 Then they added more lights to the porch!
My umbrella gave this picture a really neat filter looking effect. Haha instagram for Nikon!