I've gained a recent obsession with glitter. I guess I've become a magpie. At any rate, I decided to get some gals together to get our glitter on!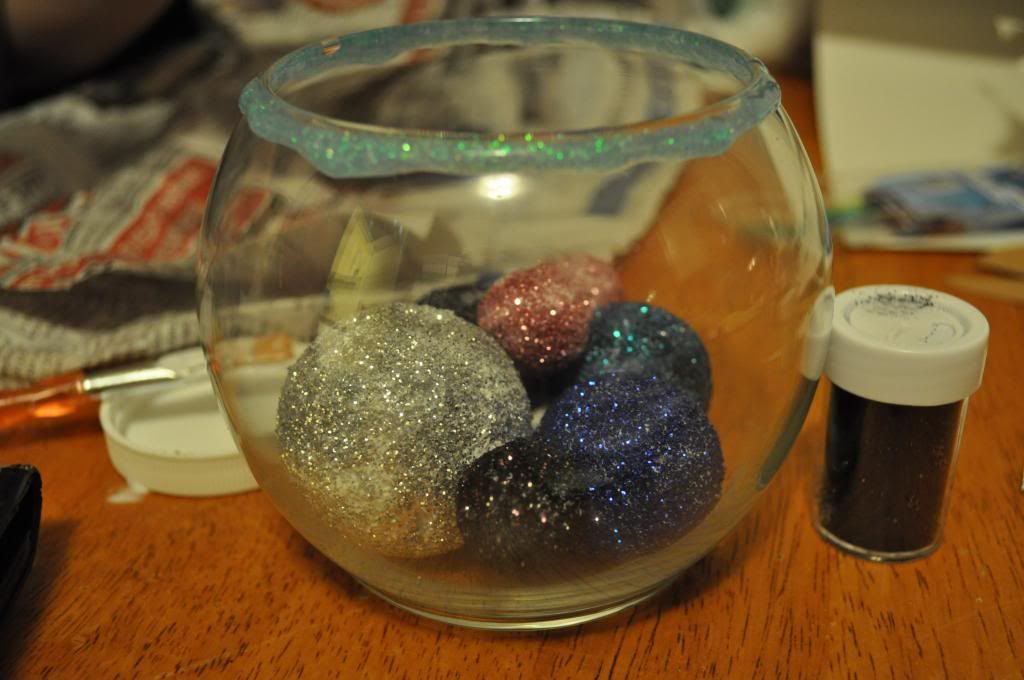 Stevi's glitter balls! To hold her makeup brushes :)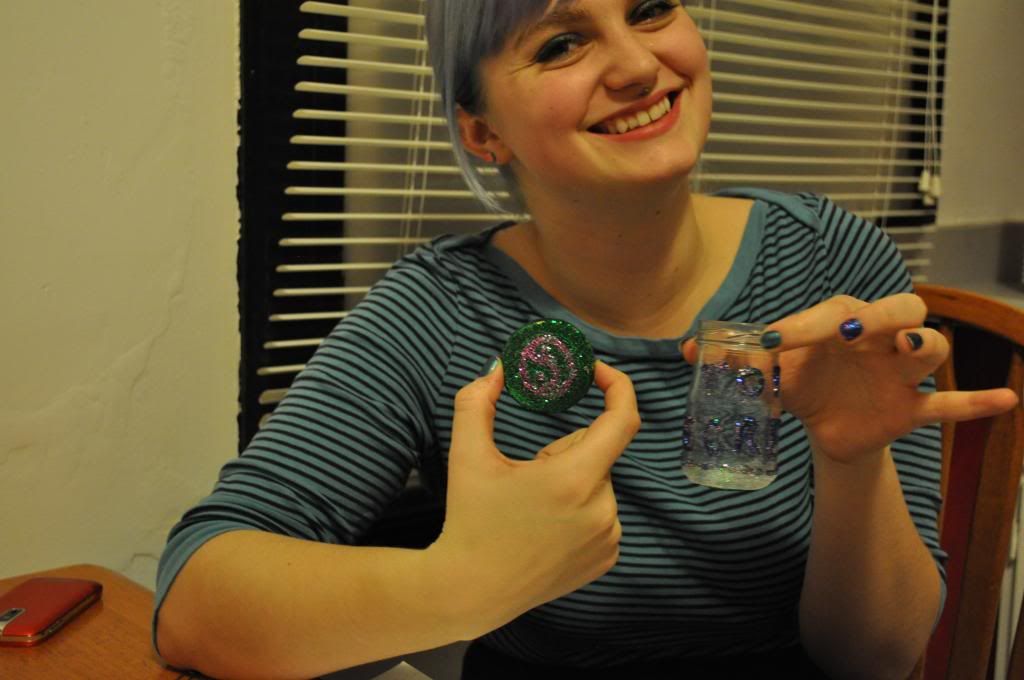 Ellie's glitter jar!
Glittering with the girls was a lot of fun! I'm really happy I'm getting back in touch with my creative side. It's also a lot of fun to hang out with these three, I can't wait to do it again!