I love this look, I feel like I belong in a cabin in the woods, sitting by the fire reading a book.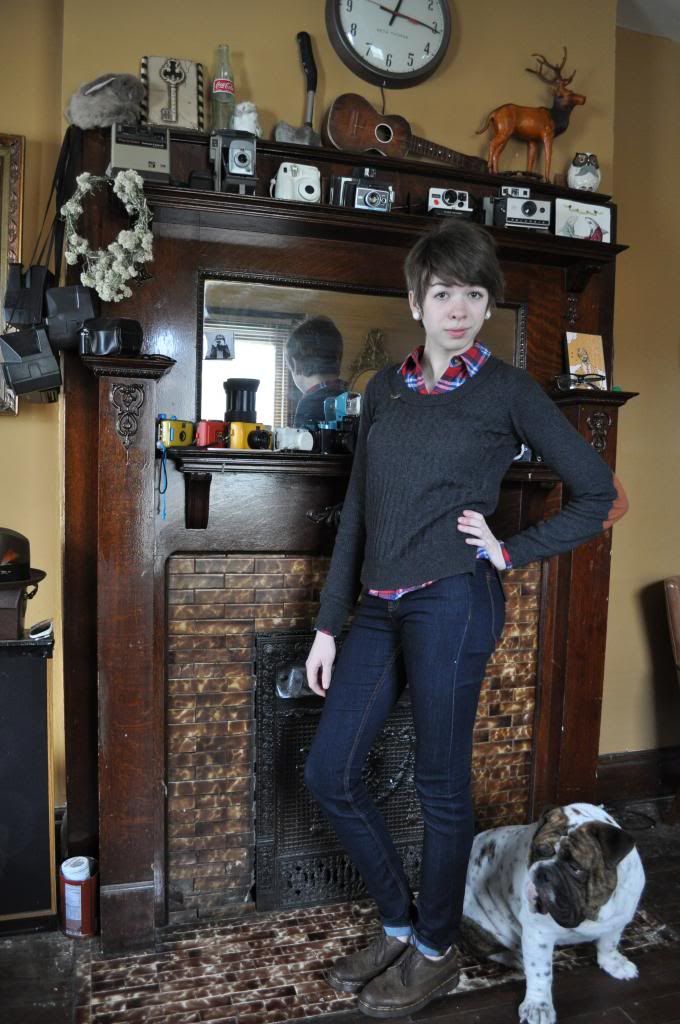 Right when Boof got bored of me, haha.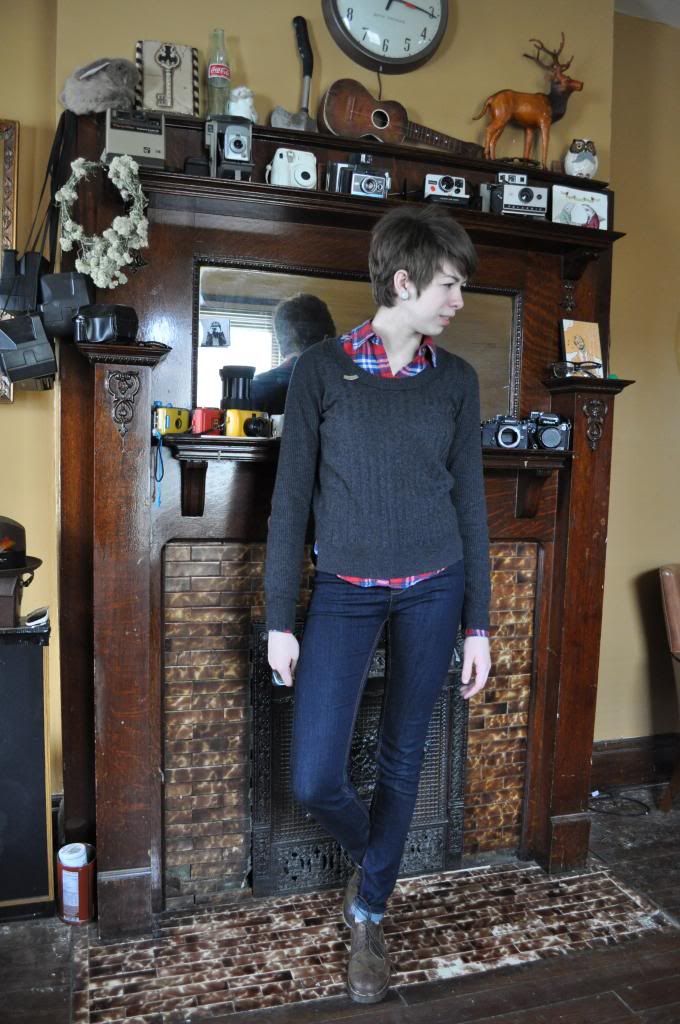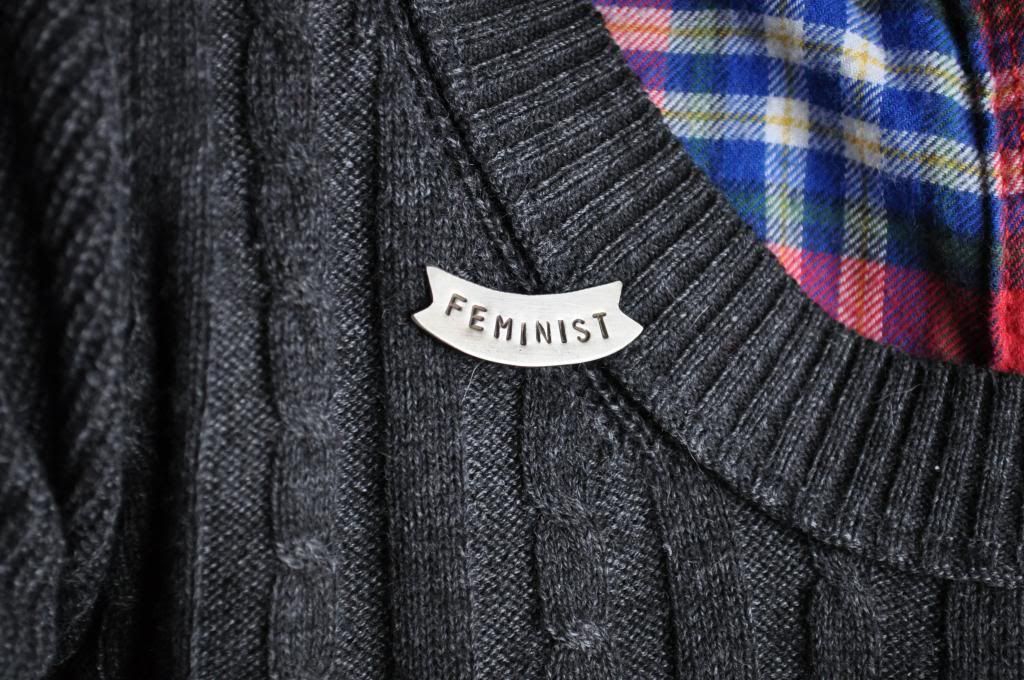 Pitiful creature, hahaha.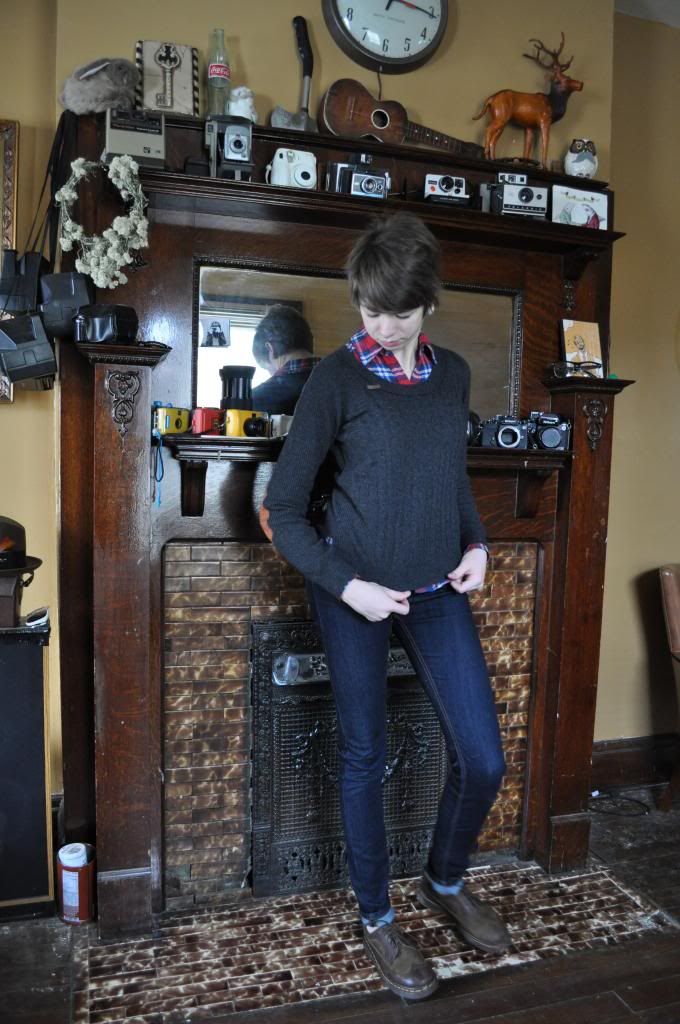 Flannel - Thrifted(abercrombie)
Sweater - Modcloth(gift from Jared)
Pin - Etsy(gift from Jared)
Jeans - American Eagle
Shoes - Plato's Closet(Doc Marten's)
Those shoes were such an awesome find! They're (I believe)vintage Doc Martens! Not to mention they were half off the sale price, so only $6. Love them.
Such a cozy Sunday. By the way, isn't that weird elk at the top of the mantle awesome?! Jared found it thrifting last week and I love it, he's so creepy and neat. He's got weird cat eyes that bulge out, and soft leather ears.