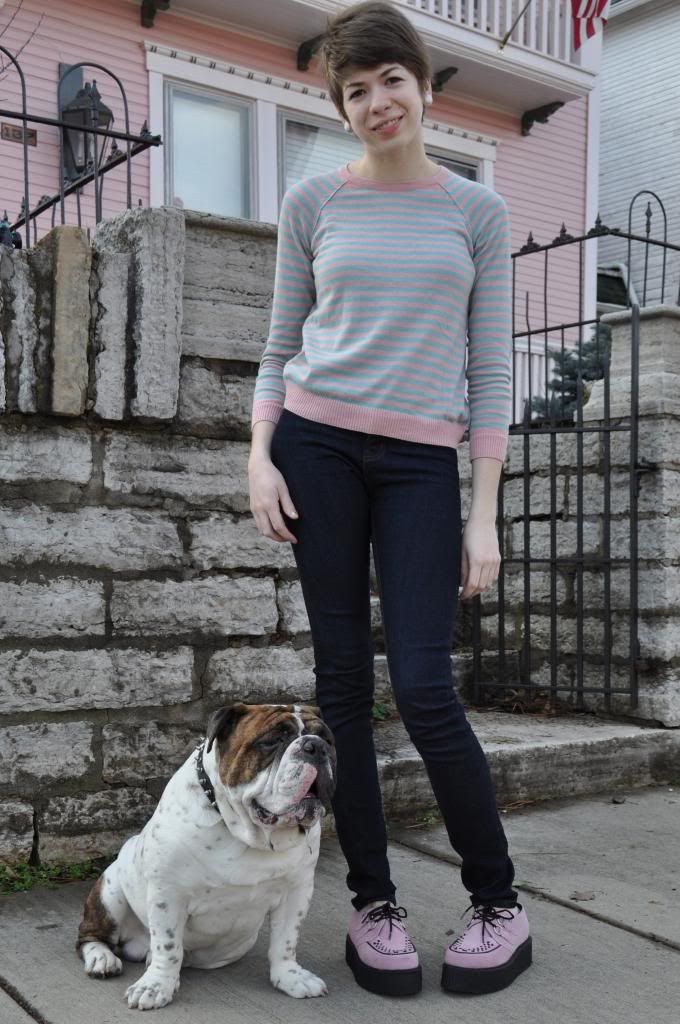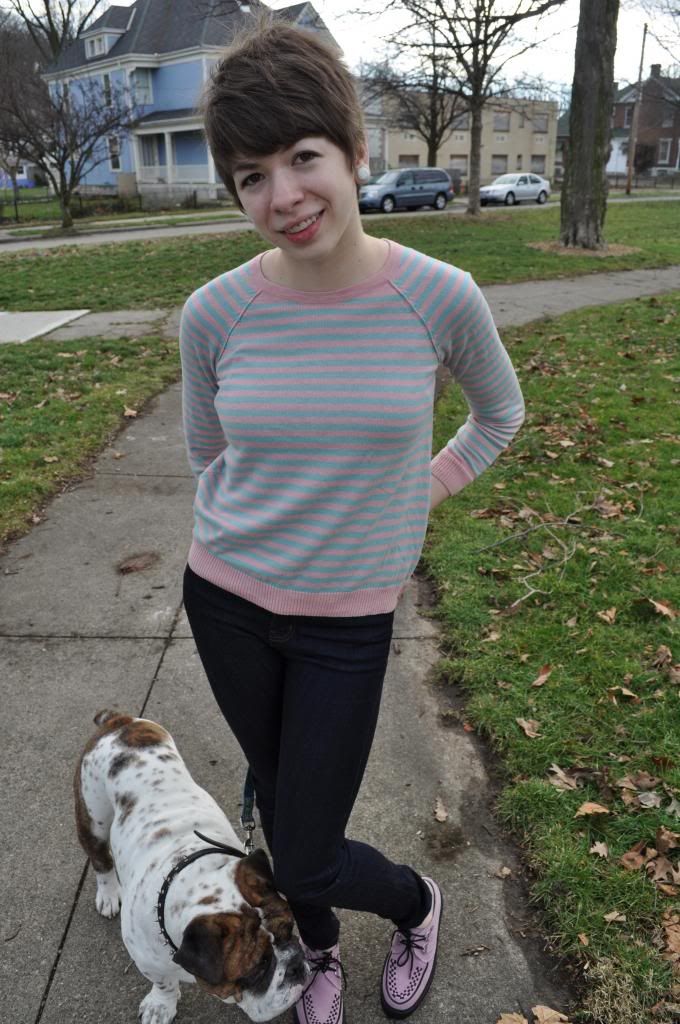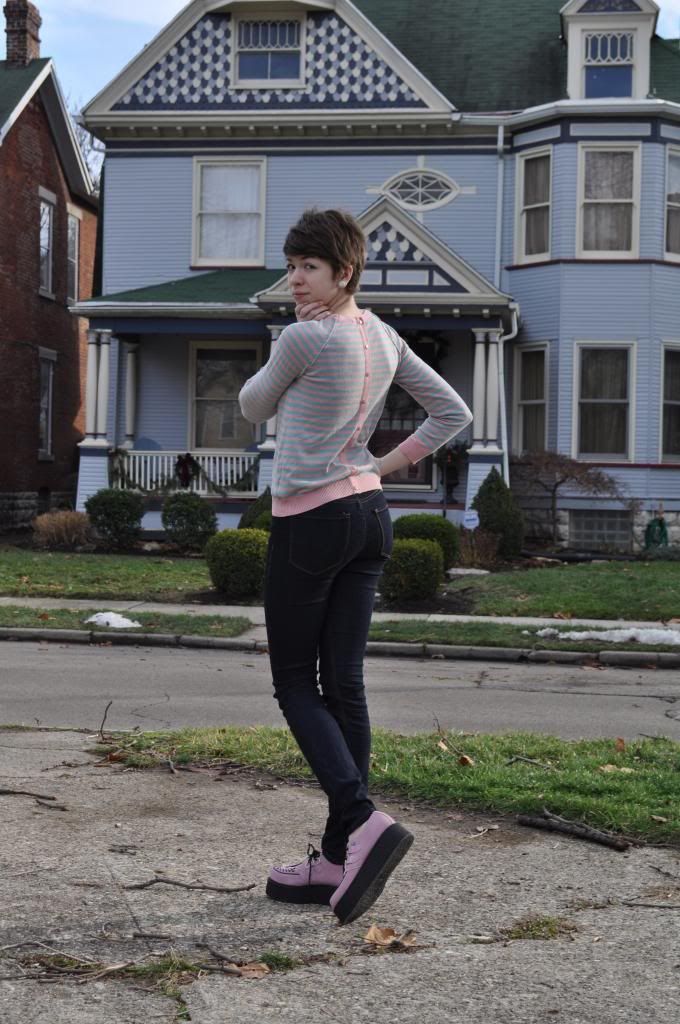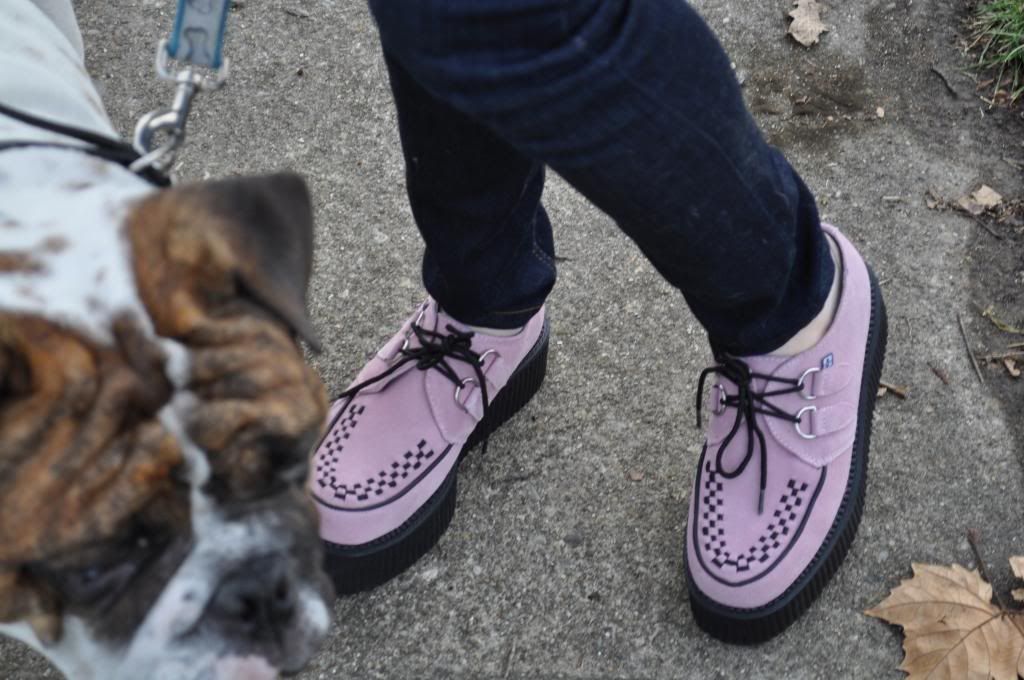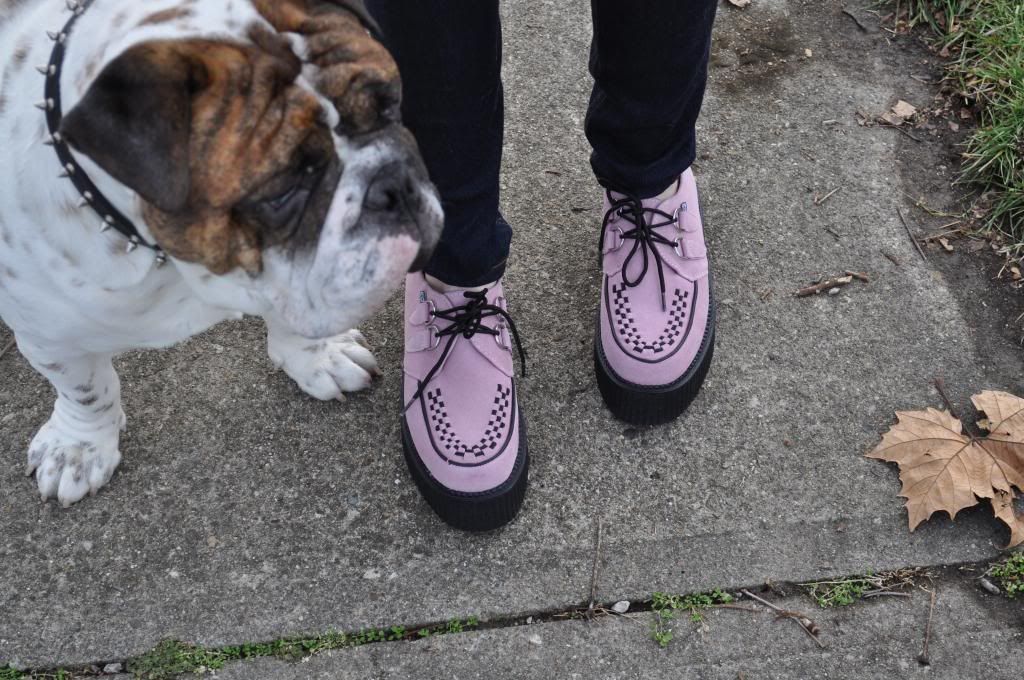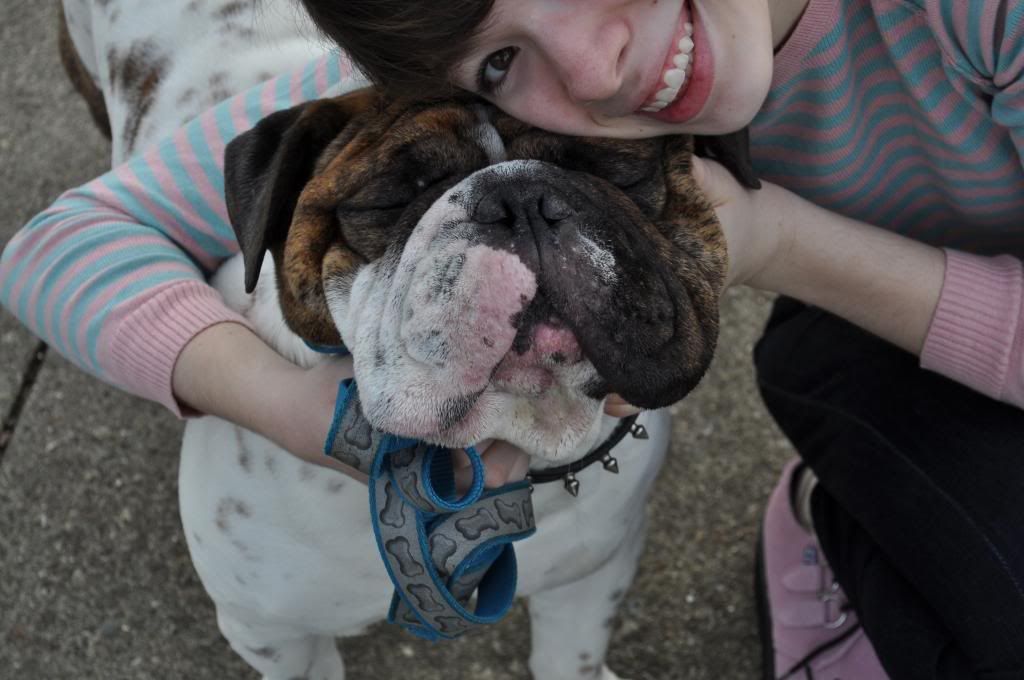 Sweater - c/o Modcloth
Jeans - Urban Outfitters
Creepers(shoes) - c/o Modcloth
Oh. My. GOSH, I am obsessed with these shoes. They're called creepers. I'd been debating on which style to get and what size because the reviews are all over the place on different websites. I finally decided the pink ones on modcloth were the way to go, and boy was that a great decision! I adore them. They fit true to size for me, and they're way more comfortable than I was expecting. Awesome shoes!
That sweater and jeans are also an obsession. I'm just in love with this outfit. The sweater makes me feel like I look like Winona Ryder in Girl Interrupted, except more pink. The buttons down the back are the cutest! The jeans are high-waisted and they fit great. I LOVE finding jeans that are long enough for my giraffe legs, especially when they're on sale!
Hope you're having a great day!