This is such a spring look... I mean, I'm wearing shorts for pete's sakes. Its freezing cold outside, but that doesn't mean it's not warm in my house...!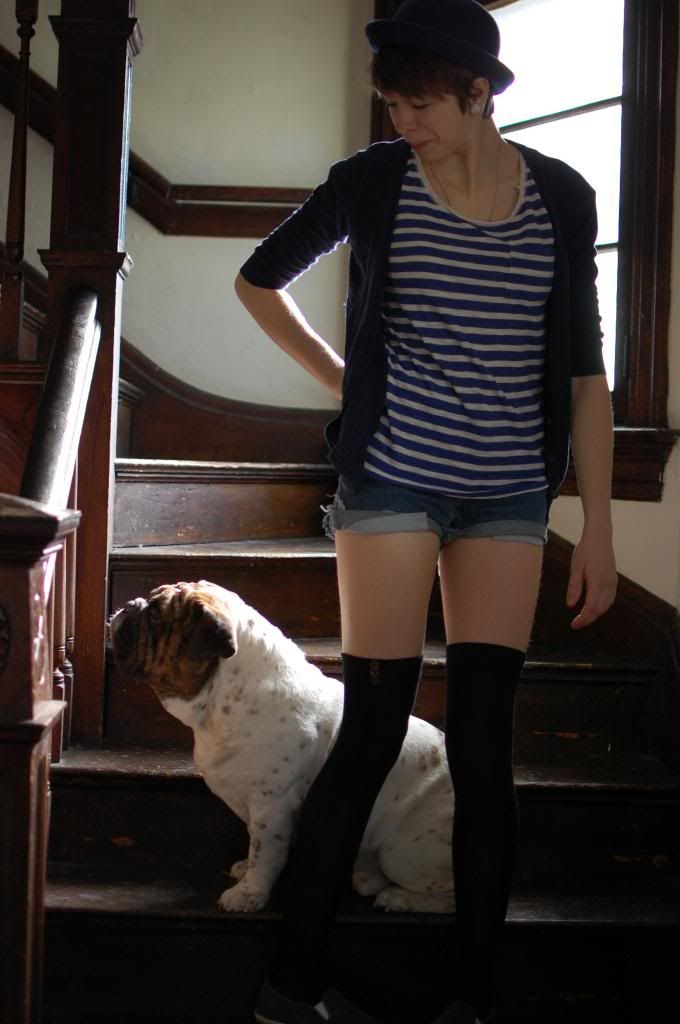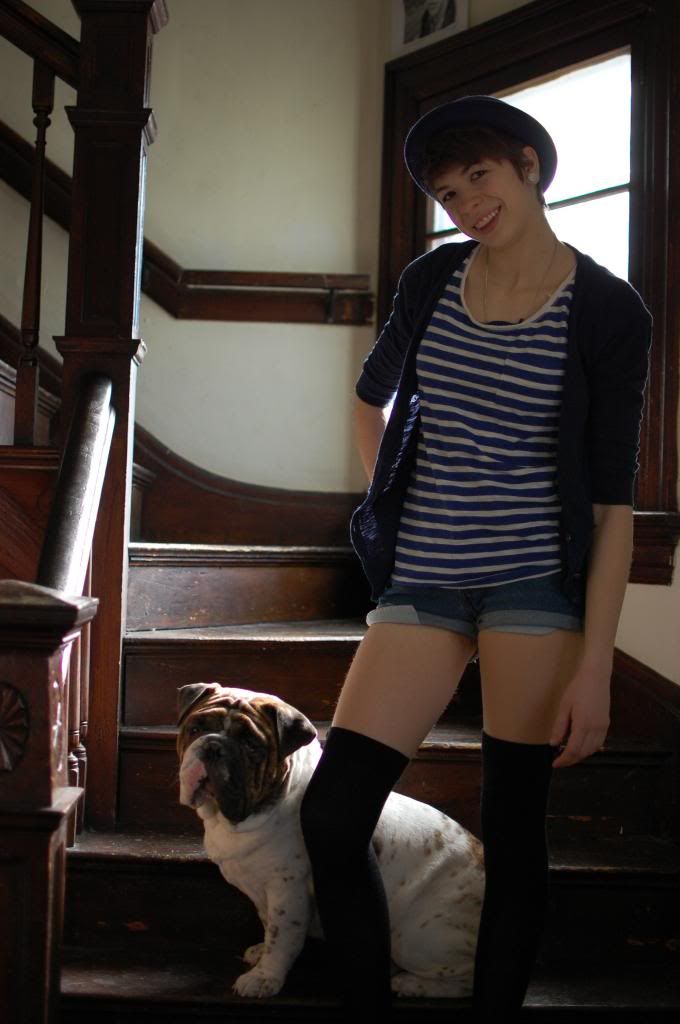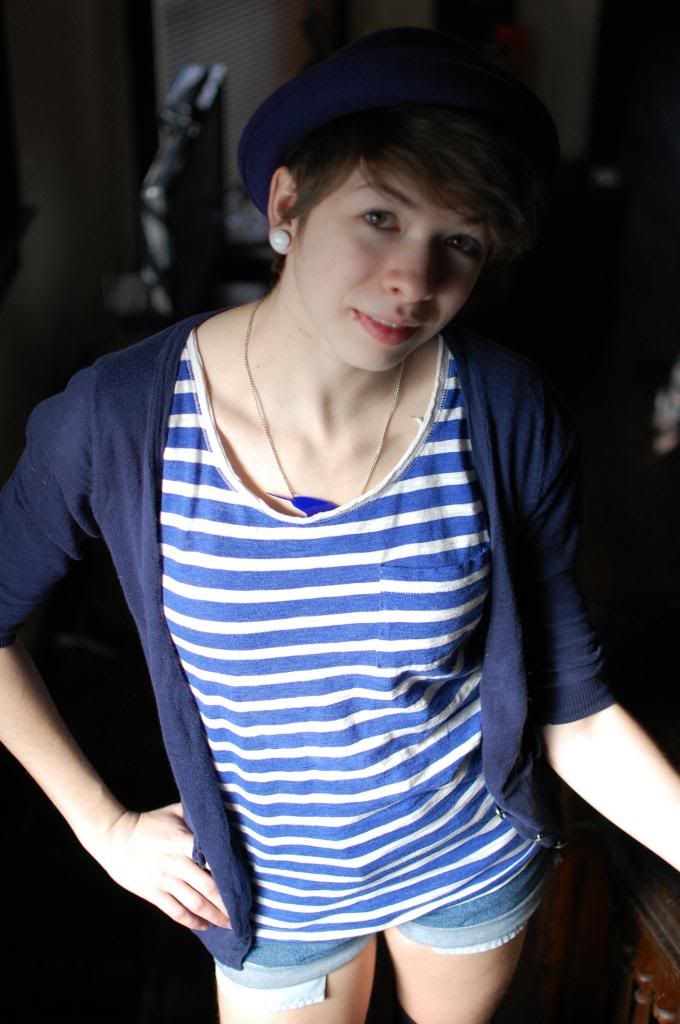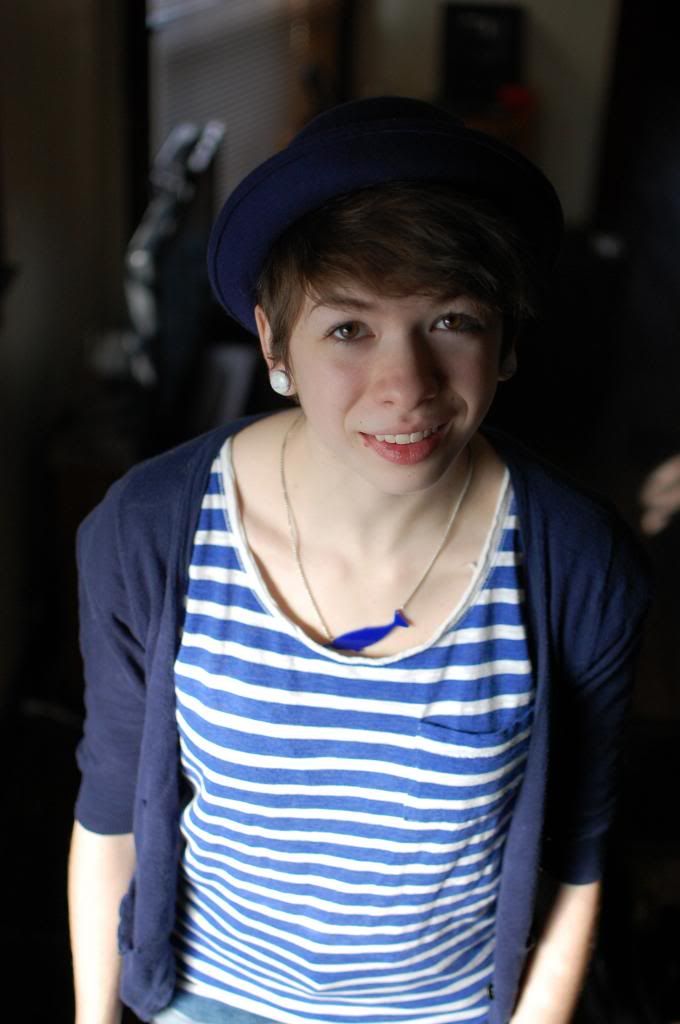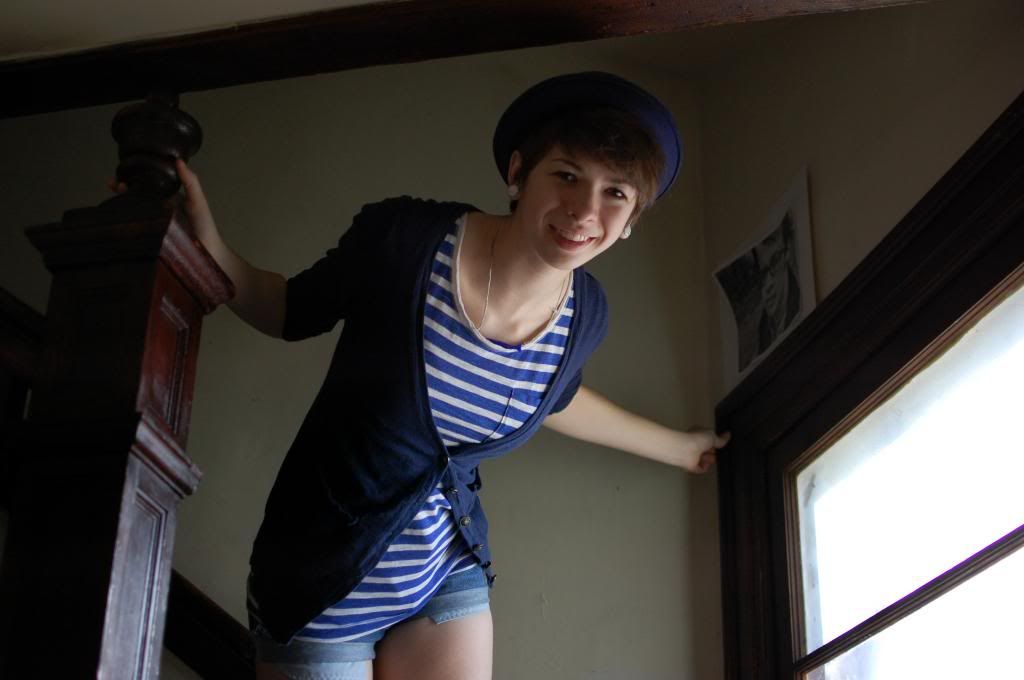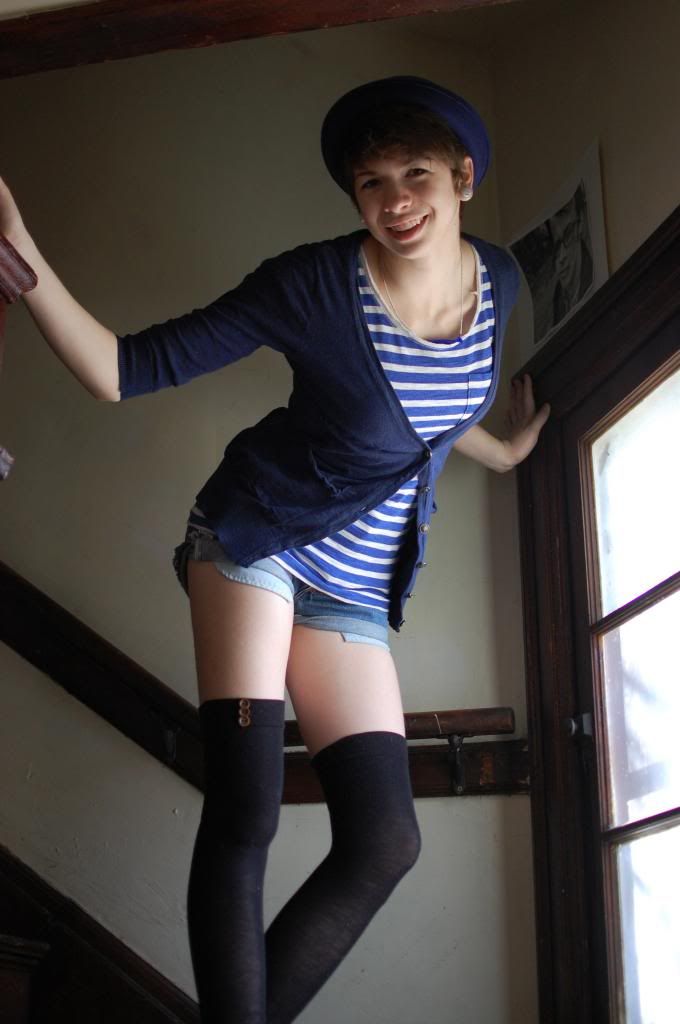 Hat - Charming Charlie
Narwhal Necklace - Modcloth circa 2009
Shirt - Forever 21
Cardigan - Forever 21
Shorts - Thrifted
Socks - Urban Outfitters
Shoes - Forever 21
I love nautical stuff, not sure why. I really love that hat too, I got it for such a cheap price. It was half off the sale price of $15! I cut up old thrifted pants to make the shorts. My narwhal necklace has been through rough waters... the horn broke off due to my carelessness, but has twice since been glued back on.
Special thanks to Sophie for taking these!
Hope you're having a great weekend!